What did you buy on Black Friday?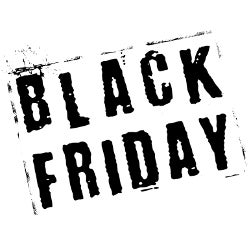 So, the crazy, crazy Black Friday is behind us and Cyber Monday's also passed. Some of our wallets survived the merciless onslaught, others weren't so lucky. But come on, these two days are so jam-packed with sweet deals that it's almost impossible to resist.
We thought we'd ask you — what phone-related thing did you get for yourself? Did you go on a crazy app shopping spree or did you finally get that new handset you were drooling over? Or maybe you stocked up on all kinds of cases to dress your phone in throughout the year. Us? We went light - a couple of accessories, a few game offers that we just couldn't pass by... you know — the usual.
PhoneArena is on Instagram
. Follow us to stay updated with fresh news and flashy media from the world of mobile!