Weird new Compact Xperia pops up on benchmark site: is Sony pulling a OnePlus X?
13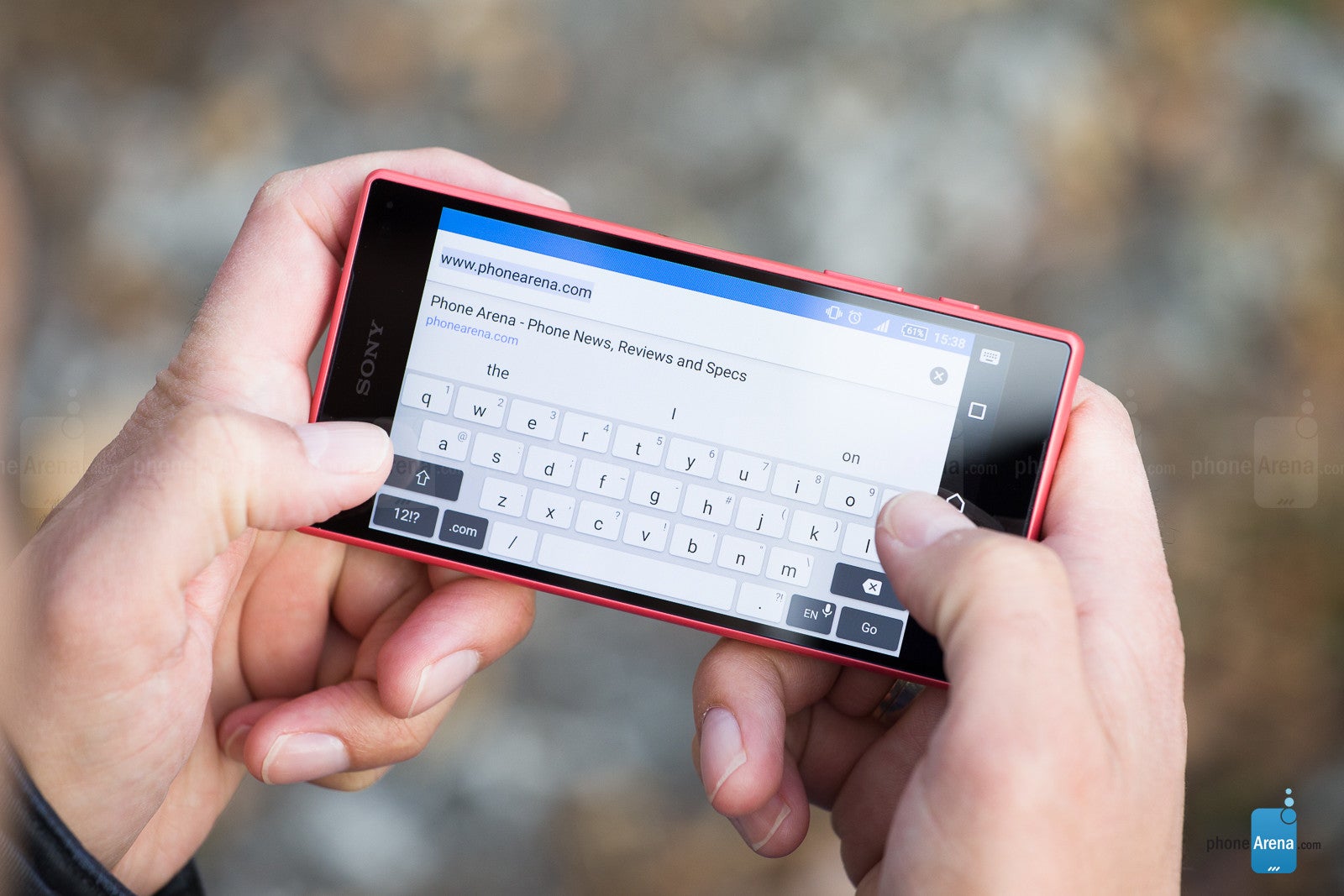 The Sony Xperia Compact series phones are a favorite of Android users who prefer small devices. In a world where a 5.2-inch display seems to be the absolute minimum for a flagship phone, Sony seems to be the only one who caters to the niche that prefers a small, but still powerful device. The Compact series gets refreshed every couple of years and will usually have top-tier specs, but a 4.6-inch screen and a much smaller body than the mainstream flagships of the year. The only exception to this trend is 2016's
Xperia X Compact
, which was a midranger, disappointing fans of the small, but powerful devices.
In 2017, Sony is back on track with the
Xperia XZ1 Compact
— same specs as the "bigger"
XZ1
, but a tiny shell, which made fans happy. Now, we see a new mystery Compact device, which looks... weird.
The leak comes from a benchmark listing on Geekbench. It shows us a "Sony Xperia ZG Compact", which sports a Qualcomm Snapdragon 810 (yes, you read that right — a processor from 2015) and 2 GB of RAM.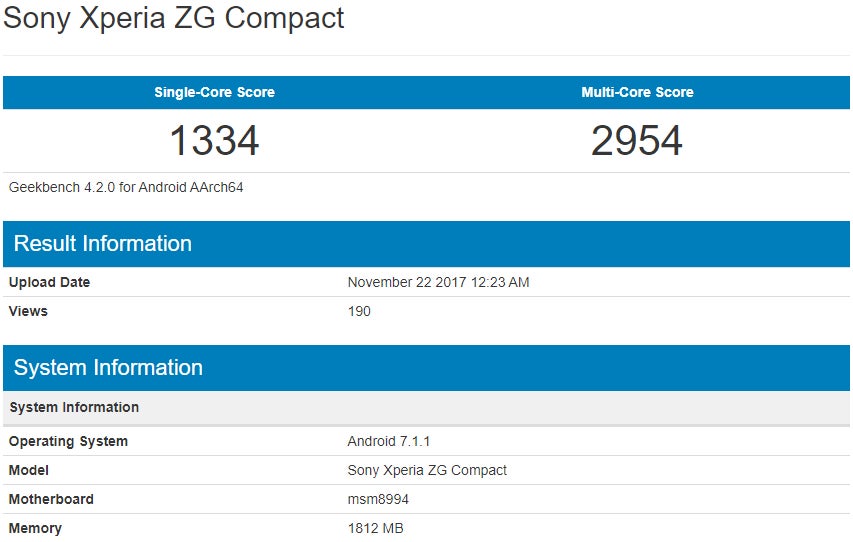 These are the same specs as the 2015
Xperia Z5 Compact
, which has close (but a bit better) Geekbench results. So, what is this XG Compact?
We've got a couple of possibilities here. It could be a hoax with a device that has had its name spoofed in some way — we would find it weird if Sony had working prototypes of an unreleased, future device not running on a code name. Or it could be a weird take on the "midranger" phone.
For years now, users have been wondering what the better investment is — buy a new and current midrange phone, or buy an older flagship-grade device? Manufacturer OnePlus toyed with the concept of delivering both in one package, back in 2015 — the
OnePlus X
was supposed to be a midrange phone, but it was equipped with a Snapdragon 801, which was a flagship-level processor from 2014. That way, you get the top-tier performance of yesterday with the low price of a midranger from today.
So the Xperia XG Compact, if even real, could be something like that — a revised edition of the Xperia Z5 Compact (which is still a pretty capable phone today) with a lower price tag. We'll see...