Wearables headed for high-fashion in Japan
10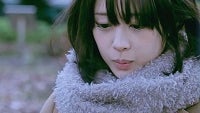 Smart wearable technology is still relatively young, so that means there are is not a single all-awesome solution out there for everyone. Function, battery life, and fashion all live divergent realities right now.
If you want higher levels of function and strong battery life, that generally means fashion goes by the wayside. Fashion along with function usually comes at the expense of battery performance. Replacing function with battery life and keeping the fashion means the accessory will not have the depth or breadth of Android Wear or the Apple Watch.
In Japan, several college students with an eye for fashion have designed an array of wearable smart accessories. The project is an initiative driven by Recruit Technologies' Advanced Technology Lab, and Rikejo University. The goal is supporting "scientific girls."
Not unlike initiatives around the world to promote STEM (Science Technology Engineering and Mathmatics) careers for women, this effort in Japan is particularly important due to the discrediting of a widely circulated stem cell research project, headed in part by prominent female researcher Dr. Haruko Obokata. The scandal over the research drove her partner and mentor Dr. Yoshiki Sasai to commit suicide last August.
Japanese institutions are still devoted to promote women in the technology sector. Fashion lives large through much of Japan, so this project's theme to inspire women to design connected gadgets that relate to fashion is somewhat apropos.
Granted, the concepts are not overly "smart" like Android Wear or the Apple Watch, but they are the beginning of several proofs of concept that will extend from bracelets to hair-bands, necklaces, and other decorative wear. Japan is an
active incubator
for developing wearables in
differing form factors
. The first fashion-centric prototypes were fabricated in less than six months, and students from colleges around Japan are participating.
source:
Japan Trends