New in wearables from Japan: FUN'IKI Ambient glasses
7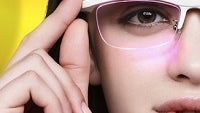 Wearable technology is still finding its niche in the accessory space, particularly when it comes to the stuff designed to be worn on the head. Google Glass is the most well-known, but there are plenty of other devices in the works, from established players and crowd sourced ideas. The latest out of Japan is from the latter.
The FUN'IKI Ambient Glasses are about subtle notifications with a bit of style. Equipped with multi-colored LEDs and speakers, the FUN'IKI glasses look like traditional eyewear. If you receive a notification on your iPhone, color coded LEDs will provide an ambient alert along the lenses.
There are also speakers embedded song the arms of the glasses. The dedicated iOS app for the FUN'IKI allows you to assign color and sounds to specific notifications. The glasses also have a text-to-speech feature as well, so if you get an extra important message, you can have it read to you. There is even a party mode for the LEDs.
The FUN'IKI Ambient Glasses are available through a Japanese crowd funding site. It has already surpassed its ¥3,000,000 ($30,000) goal and there is still a month to go. Expecting shipping will be in December. The lenses can be made to prescription. The team behind FUN'IKI have an SDK for developers at the ready too. The normal retail price for these glasses will be roughly $230. They can be secured through the crowd funding source for less than half that amount.
Links to the crowdfunding can be found through the source link. The Makuake crowdfunding site is in Japanese, so work with a friend if you really want a set. FUN'IKI is for iPhone only at this time. How about a pair to put in party mode for the next rave?
source:
Japan Trends