Waze for Android adds roadside assistance, crowdsourced of course!
3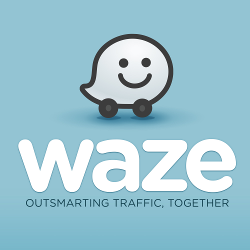 Besides giving turn-by-turn directions to its users in various voices (including their own, and those of celebrities), Waze is known for its crowdsourced warnings about traffic accidents and the location of speedtraps. A new update to the Android version of Waze allows users to request roadside assistance. Being Waze, this help will be coming from a fellow Waze user generous enough to help you fix what is wrong with your vehicle, and get you back on the road.
For example, let's say that you are driving the streets of New York City when you get a flat tire. Normally you might call AAA, or the company providing roadside assistance that you subscribe to. However, let's say that this time you forgot to make a payment. Thanks to the Waze for Android app, you can tap on the 'Roadside help' button to alert other Waze users that you are seeking help.
It isn't totally clear at the point in time how this feature will work exactly. We wonder how Waze users are going to feel about being approached by a stranger to help them, even if it is a fellow 'Wazer.' If you still have your faith in humanity, this actually could be a very useful feature for Waze users. All things being equal though, we'd feel a lot safer with a professional roadside assistance card, like the one issued by AAA, in our wallet.
So far, the iOS version of Waze has not received the roadside assistance feature yet. So keep that in mind if you decide to install Waze on your iPhone.
Install Waze on your smartphone by clicking on the appropriate link (
Android
|
iOS
)
source:
SlashGear