Waterproof LG G6 to include wireless charging?
28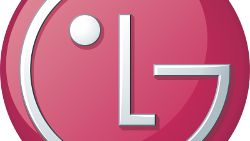 LG's next flagship phone is expected to be called the LG G6. That is the easy part to figure out. What isn't so easy is figuring out what features will be included on the device. According to a report out of Korea published today, the LG G6 will be waterproof. One LG executive was quoted as saying that there is high demand for a waterproof handset in Japan because of the humid and rainy weather.
The report adds that this will mean the end of replaceable batteries on LG's flagship phone, which in turn means the end of modular capabilities. Considering that LG was schooled by Lenovo/Motorola on that subject, dropping it might be considered a positive. And speaking of positives, the word is that LG will be using a more expensive waterproofing technique using adhesive rather than the cheaper tape employed by Samsung. While 3M makes the tape used by Samsung for its waterproof handsets, companies such as Hitachi, Henkel and 3M are competing for the adhesives contract with LG.
Besides featuring a waterproof body, today's report claims that the LG G6 will offer wireless charging and will support LG Pay. The latter is the manufacturer's mobile payment service. Like Samsung Pay, LG Pay will use both NFC and Magnetic Secure Transmission (MST) to authorize a charge card. MST allows the service to be used at over 90% of global retail locations, even at stores that don't have NFC.
We could see the LG G6 unveiled during MWC, which starts next year on February 27th.
source:
ETNews
(
translated
) via
The Investor.co.kr