Waterloo Apple Store screams "In your face, RIM"
3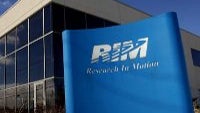 With over 330 Apple Stores worldwide, Cupertino is taking over the world's tech scene one country, state and city at a time. But one of RIM's holy lands remained unassaulted by Apple's retail army – that's right,
another battle unveils at Waterloo
, but this time for smartphone domination as Apple is opening a retail location in the city. It's not like there are no retail locations carrying the bitten apple logo in Canada (there's 19 of them actually), but this one strikes right in the heart and soul of RIM – as you probably Waterloo is the city where the 'Berry maker's headquarters reside.
The new location is one of a total of three new Apple Stores opening in Canada soon. There's one in Vancouver, BC and a second one in Burlington, ON. But this particular one is located in Conestoga Mall, just
five miles away from RIM's head office
. It's not just pure aggression from Apple, though, the area might not be overly populated, but it has universities and tech centers making it very lucrative for a new Apple Store.
But being that close just screams "In your face, RIM." Scarily for the Canadians, market dynamics show that BlackBerries' shrinking market share on one hand and the growth of iOS devices on the other makes the threat very real.
Can RIM strike back?
We'd only hope to see that
new QNX-running 'Berry
come sooner, otherwise we might well see Canadians flocking to that Apple Store nearby.