YouTube now offers ad-supported feature films for free
10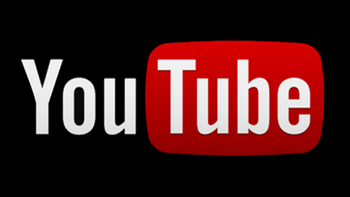 YouTube has added a number of feature films to its inventory that can be streamed for free. But before you tap on the iconic red and white icon, you might have to brace yourself for the experience of having ads interrupt the flow of a movie, especially if you are used to paying for commercial free streaming.
According to AdAge
, Google quietly added the new feature over the last month.
Right now, there are about 100 films that YouTube users can choose from, ranging from classics like "Rocky" and "The Terminator" to throw-away titles like "Agent Cody Banks" and "The Zookeeper." YouTube's director of product management, Rohit Dhawan, says that more titles will be added.
With YouTube now offering ad-supported streaming movies, the app has new competition, especially on connected TVs. Tubi, is one, along with Walmart's Vudu. Ad-supported video-on-demand makes sense for larger screened devices like smart TVs where multiple viewers can sit down to watch. According to Tubi's CEO Farhad Massoudi, "Ad-supported video is a huge market. There's a lot of consumer traction and I expect all the major companies will jump in at some point."
"We saw this opportunity based on user demand, beyond just offering paid movies. Can we do ad-supported movies, free to the user? It also presents a nice opportunity for advertisers."-Rohit Dhawan, director of product management, YouTube
Those interested in ad-supported video on demand usually are disappointed in the quality and selection of the titles available. As long as streamers like Netflix and even Google are able to get subscribers to pay for more recent content, it isn't realistic to expect YouTube and others to offer more relevant fare for free.