Watch Cricket Wireless customers lose it when "unexpected" John Cena busts through the wall
15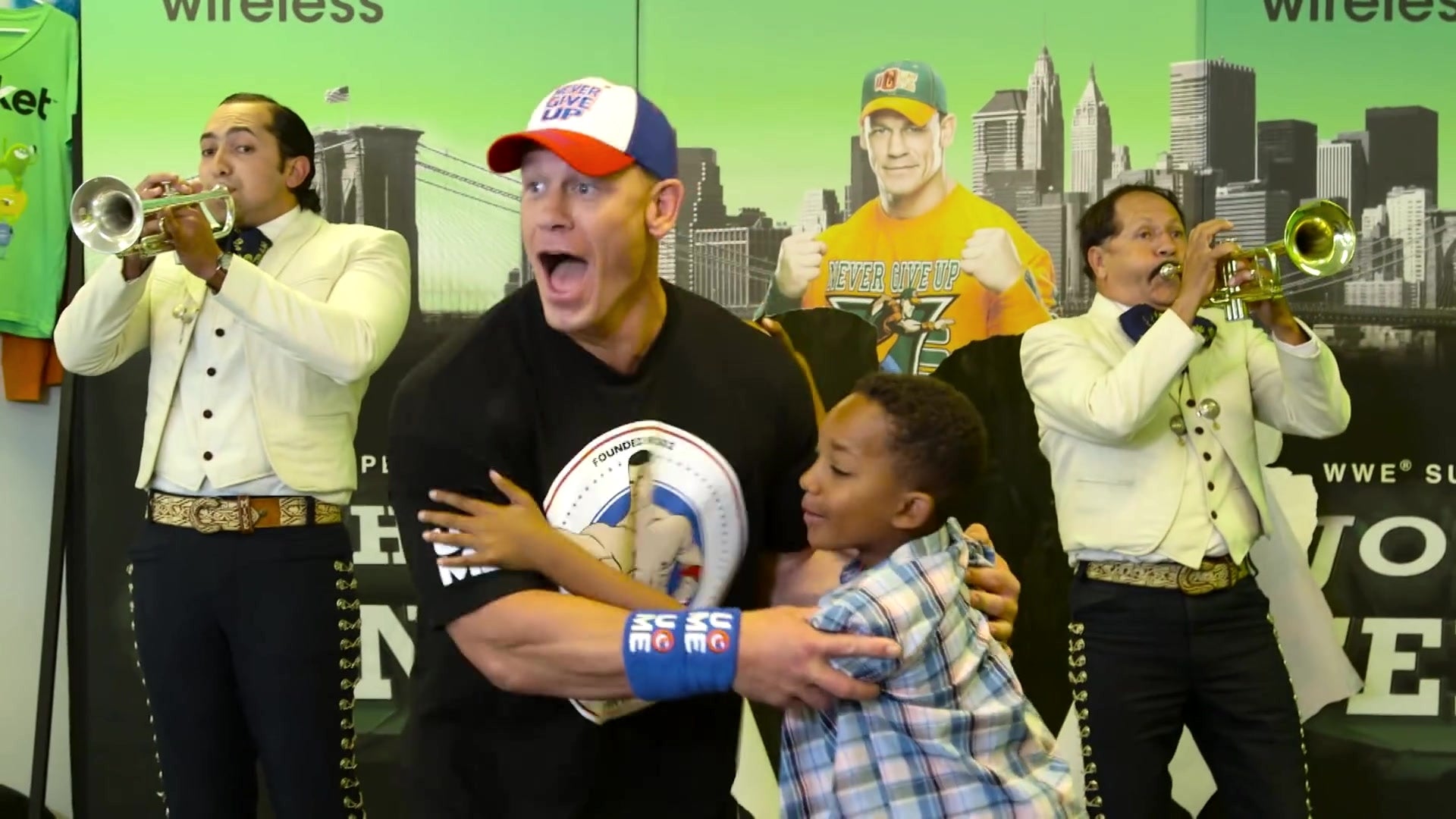 If you spend unreasonable amounts of time on the internet like many of us do, you must have had enough of the "unexpected John Cena" meme by far. Do you think your unabashed indifference could stop wrestling's biggest mouth from showing up uninvited at your local Cricket Wireless store and giving you a bear hug? Nope, didn't think so!
That's just what happens in the video below, and it's exactly as exhilarating as we hoped it to be. Basically, Cricket pulled a huge prank on unsuspecting John Cena fans by filming them express their most endearing words about their idol as the man himself watches backstage. Just as the tension starts to become unbearable, Cena busts through a wall decorated with a flyer of him. He's accompanied by two trumpeters playing his entry music, for maximum epicness. The wrestling superstar scares the living daylights out of his fans, but the situation quickly turns heartwarming as everyone takes in the awesome surprise and the scene becomes a giant hug fest.
If this video doesn't brighten up your day, google pictures of baby pandas cuddling or something, because you are clearly dead inside. Also, props to Cricket and Cena for pulling off their marketing stunt with a terrific sense of humor!
source:
Cricket Wireless (YouTube)