Was ist ein iPhone? Austrian postal service making the move to Windows Phone
21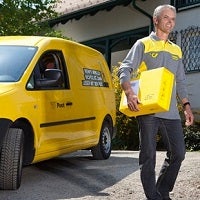 With a number of
iPhone 4
devices getting long in the tooth, the Austrian mail handlers will be changing out hardware next month to
Lumia 630
and
Lumia 930
devices.
In all, 1,200 handsets will be switched out. Among the considerations was cost of the new phones, but also integration with existing IT infrastructure, which as you might guess, is Microsoft-centric. An agency spokesman said, "The goal is a uniform standard for hardware and software and seamless integration of all mobile devices."
With all the news surrounding the new iPhone and iOS 8, along with the new Nexus devices and Android 5.0 Lollipop, Windows Phone remains a dark horse in many key areas of the mobile ecosystem, like business, despite a very small market share in Austria.
In the business-to-business environment however, Microsoft is well established, and it knows how to analyze the landscape. Moreover, Microsoft has a massive business portfolio that Apple simply does not offer, particularly on the server and database infrastructure.
This move will not likely create too much of a problem in Cupertino, but Apple has its eyes on the business segment, where the services are comprehensive, and the margins are higher. The company's recent
partnership announcement with IBM
is indicative of how serious Apple takes the opportunity. The reality is though, while Microsoft and Windows Phone are playing catch-up in the mobile operating platform, it is Apple that is playing catch-up to be a big part of big business.
via:
WMPoweruser