Was Dell's smartphone offerings shot down by the carriers?
2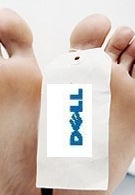 It has long been thought that PC maker
Dell would start producing a line of smartphones.
According to stock market analyst Shaw Wu, who practices his craft at Kaufman Brothers, it is back to the drawing board for Dell after prototypes of the company's smartphones were rejected by the cellular carriers. According to a story on Barron's web site, Dell had produced prototypes of handsets running Windows Mobile and others running the Android OS. The carriers were not impressed, according to Wu, and they felt that there was not enough "differentiation" between Dell's mock-ups and smartphones scheduled to be released by manufacturers like Samsung, LG, Nokia and Motorola among others. Wu's sources tell him that the PC maker is not giving up and that the company is aware of the numbers that show that the smartphone niche of the cellphone business is expected to grow in the next two years despite the weak world-wide economy. With the increasing data gathering and crunching these phones can do, this sector of the industry is also taking business away from Dell's computer sales. Now that other PC makers like Acer are pushing a strong line of smartphones, Wu says that Dell is working on designing a phone with enough differences to catch the attention of the cellular networkers. Another option for the company would be an acquisition of a cellphone manufacturer. Considering how low stock market prices are, there could be plenty of opportunities for Dell to buy their way into the industry.
source:
Barron's