Walmart cans employees who tossed and smashed Apple iPad units on video
45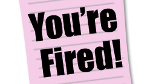 Remember that video we showed you of a Walmart nightshift crew in Pikesville. Kentucky? To refresh your memory, these bozos were in the stockroom,
tossing boxes allegedly containing Apple iPads as though they were flipping a frisbee across the room
. Even worse, one of the boxes was thrown forcefully onto the ground.
Tossing around sensitive electronic devices meant for customers is not smart. But perhaps even dumber is allowing someone to film the dastardly deed. The incident took place in August and according to someone who posted the video on Reddit after receiving it from one of the store's employees, those who were involved in the activity were
fired by the retailer
and prosecuted.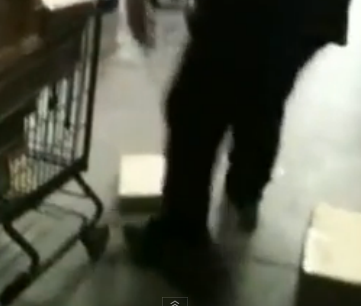 One Apple iPad box was thrown to the ground with force
Even though there is a question about what actually was in the boxes that were being tossed and smashed to the ground, Walmart believes the video to be real. In a statement to CNET, a Walmart spokesman said that the actions on the video made the company
wince
and was
embarrassing
. He did note that no merchandise has been returned and the Pikeville Police Department said that no reports about the incident have been filed.
The bottom line is if you are spending hundreds of dollars on a new Apple iPad, or any device, you might think twice about making the purchase at Walmart, although this could potentially happen anywhere. How can the deep discounter repair the damage that this might have caused them? Time will help, but by firing those responsible, Walmart has already made it clear that it has a zero tolerance toward these kind of hijinks. Still, those who have read this story are going to wonder if the device that they just purchased from Walmart was once used as a football.
"We've seen the video of several night-shift associates destroying merchandise in the back of one of our stores in August and, as anyone can image, it made us wince. We are also embarrassed. Since this unfortunate incident, we haven't received any returns of this merchandise. We stand behind our merchandise, and our associates work very hard to take proper care and handling of the products we put on our shelves."-Walmart spokesman
source:
Reddit
via
CNET