Walmart, Target and 7-Eleven poised to announce their own mobile payment system
2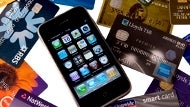 As if we didn't have enough mobile payment initiatives and company agglomerations, now the huge retailers themselves are trying to win the hearts and minds of consumers with their mobile devices.
Walmart, Target, 7-Eleven, Sunoco and others are about to announce a Merchant Customer Exchange (MCX) standard for mobile payments in their establishments. The project is still being fleshed out, a CEO is about to be hired and so on, but the merchants say they know much more about the buyers' purchasing habits and history than, say, Google or the carriers.
This doesn't bode well for the new retailers system, unless they are willing to participate in joint efforts for interoperability, about which Walmart's corporate vice president and assistant treasurer Mike Cook said the following: "
We're open to all partners, but it has to be beneficial to member merchants in a way that improves the system and doesn't layer on additional costs".
source:
WSJ
(subscription req'd)
Recommended Stories