Mobile powerhouses join the Mobile Payments Committee
8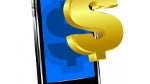 Mobile payments are something of a mess right now, but it looks like the big names in the field are finally joining together to try to sort things out. Today, all four major US carriers, plus other big-time players announced they were joining the Mobile Payments Committee, which has a mission to foster

interoperability, guide mobile payments lawmaking, and market the technology better to consumers.
In addition to Verizon, AT&T, Sprint, and T-Mobile, other major players joining the committee are Google, ISIS, PayPal, Verifone, and Intuit. Of course, it's sometimes hard to remember that ISIS is actually its own company, even though three of the four major carriers founded in the company (only Sprint was not part of the deal). The committee will be chaired by

Jackie Moran, executive director of federal relations at Verizon, and the committee will be part of the Electronic Transactions Association, which is an international trade association.
It is interesting that neither Square nor Starbucks are part of the committee even though Starbucks has the largest mobile payments network in existence, and
Square just joined
that network.
Still, this is definitely a big step towards really making mobile payments a viable option in the US market. It would be nice to see more standards put in place as far as how mobile payments are best made, be it NFC, QR codes, bar codes, etc. It would also be nice to see some of the major credit card companies join the discussion, since they are more responsible for getting things like NFC readers into stores.
Recommended Stories