American Express commits to Isis, makes spending cash easier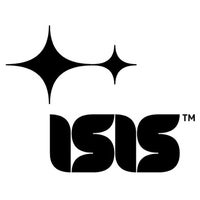 Even though
most Americans do not really fancy mobile payment systems
, this modern technology is steadily gaining traction. Google wallet has been around for a while already, and Isis is still scheduled to launch later this year. About the latter, it is backed up by a number of carriers and manufacturers, including Verizon, AT&T, and T-Mobile, as well as HTC, LG, Samsung, Motorola, and RIM. That is why we expect Isis to go big once it becomes available to the public, and a recently announced partnership is going to help boost its adoption.
It is now official:
Isis will support cards issued by American Express.
That includes
Serve cards, which are based on the idea of digital contact-less payments. Holders of American Express cards will be able to easily load them into Isis, which will transform their NFC-capable phones into digital wallets. Since last year, American Express has been on the list of institutions backing up Isis, but it is today that it has announced it will allow enrollment of its credit cards.
Once real life testing of the service is complete, Isis will be first made available for customers in Salt Lake City, Utah and Austin, Texas. That is expected to happen within the following months.
source: American Express, Isis via
Engadget
American Express Cardmembers to Shop, Tap and Pay with Isis Mobile Wallet
American Express Adds U.S. Consumer, OPEN® Small Business and Serve Cards to Isis Mobile Wallet
NEW YORK, May 10, 2012
-- American Express (NYSE:AXP) and IsisTM, the mobile commerce joint venture between AT&T Mobility, T-Mobile USA and Verizon Wireless, today announced an agreement to make American Express' U.S. Consumer, OPEN® Small Business and Serve Cards available in the Isis Mobile WalletTM. American Express Cardmembers will be able to shop, tap and pay with their mobile device equipped with Near Field Communications (NFC) technology, starting in Salt Lake City, Utah and Austin, Texas later this year.
Last year the American Express network joined the Isis Mobile Commerce Platform. Now American Express is adding its Cards to the Isis mobile wallet to connect its merchant network with Cardmembers and create a secure shopping experience. With a tap of their phone, the Isis Mobile Wallet provides Cardmembers with a secure way to pay and take advantage of loyalty programs, together with the service they expect from American Express.
"Now our Cardmembers and merchants can benefit from the ease and convenience of a tap-and-go experience on a mobile phone and still enjoy the benefits, services and support of American Express," said Josh Silverman, President, U.S. Consumer Services for American Express.
Serve is American Express' new digital payments and commerce platform and its addition into the Isis Mobile Wallet opens the door to new customer segments who can benefit from the service and security of American Express, without credit checks or monthly or annual fees. Serve extends the overall reach of American Express and provides a highly flexible and open platform that unifies online, offline and mobile payments into one single account. Serve account holders will be able to use the Isis Mobile Wallet at a later date.
"The relationship with American Express underscores our commitment to ensuring a flexible and inclusive platform that offers consumers choice in mobile payments while delivering new opportunities for merchants to connect with consumers," said Michael Abbott, CEO, Isis. "Today's announcement is testament to the vision and commitment of American Express to make mobile commerce a real and positive experience for their customers."
The Isis and American Express agreement brings together leaders in the industry to build and grow the next generation of mobile commerce.
American Express is a global services company, providing customers with access to products, insights and experiences that enrich lives and build business success. Learn more at americanexpress.com and connect with us on facebook.com/americanexpress, twitter.com/americanexpress and youtube.com/americanexpress
The joint venture is between AT&T Mobility LLC, T-Mobile USA and Verizon Wireless and is based in New York City. The venture is chartered with building Isis™, a national mobile commerce venture that will fundamentally transform how people shop, pay and save. The Isis™ mobile commerce network will be available to all merchants, banks, payment networks and mobile carriers. ISIS is a trademark of JVL Ventures, LLC in the U.S. and/or other countries. Other logos, product and company names mentioned herein may be the trademarks of their respective owners.