Wall Street not impressed by the new Nokia Lumia models as Nokia's stock is downgraded by brokers
97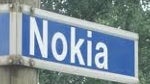 "Nokia's new Windows 8 devices will unlikely alter its muted smartphone market share trajectory in an ever more competitive smartphone market. We believe Nokia will struggle to regain sufficient market share with Windows 8 devices to offset increasing pressure on its mobile phone business from low-cost Android devices in 2013."-Kai Korschelt, analyst, Deutsche Bank
When Nokia introduced the brightly colored
Nokia Lumia 920
and
Nokia Lumia 820
earlier this week,
many were impressed with the design of the new handsets
. And with Windows Phone 8 allowing for
larger screens with higher resolution, microSD slots and multi-core processors
, Nokia would be able to better compete with the Apple iPhone and Android models. Yet, there was one group of influential people that did not jump for joy. Stock analysts, for the most part, were not impressed with the new models and as a result,
Nokia's stock was downgraded by a few major brokerage houses
.
On Friday, brokerage firms Deutsche Bank and Societe Generale both downgraded Nokia's stock to sell. Analysts at Deutsche Bank said that the Nokia Lumia 820 and Nokia Lumia 920 won't stop Nokia's current downward sloping market share trend in the face of tougher competition. Deutsche Bank analyst Kai Korschelt told clients in a research note that
low cost Android models will be taking market share away from Nokia in 2013
. Since Nokia made a low in June, the stock had risen 50%. But the broker now has put a target of $2.05 USD on Nokia's stock, which is under the OEMs current stock price, and has a sell recommendation on the stock.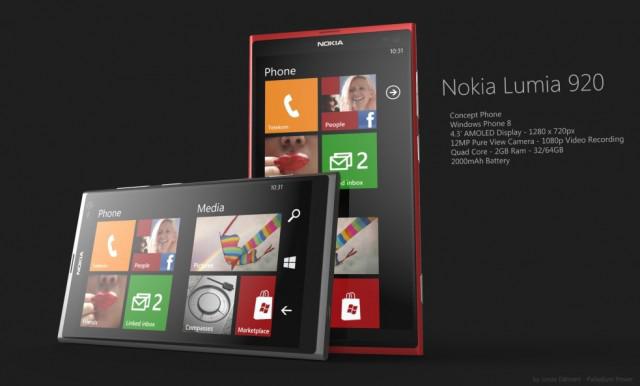 The new flagship, Nokia Lumia 920
Societe Generale also downgraded the stock to sell, saying that all of the information, specs and features about the Nokia Lumia 920 and Nokia Lumia 820 had already been leaked
leaving nothing left for investors to get excited about
. In general, analysts and investors were upset that Nokia did not release pricing information and also did not offer a release date for the phones. On Friday,
rumors started spreading about a November 2nd launch for the higher end Nokia Lumia 920
.
While Wall Street sees Nokia missing an opportunity to light a fire under its stock, Jo Harlow, Senior VP of smart devices at Nokia, said that the launch of the two new models is a step in a journey. Harlow said that the Nokia Lumia 920 and Nokia Lumia 820 are
not the only Windows Phone 8 models coming from the OEM
. The executive says that "
not one moment in time defines everything
." She said that Nokia provides plenty of differentiation of the OS using NFC compatibility and improved mapping.
"This characterization that it is the last step is not reality. These are two devices; they're not all the devices that we'll base on Windows Phone 8. This is our strategy and it's a journey; there's not one moment in time that defines everything."-Jo Harlow Senior VP of smart devices at Nokia
Those familiar with how the market works won't be surprised to hear that Nokia shares rose 7.32% on Friday to $2.64.
source:
FierceWireless