Walgreens and CVS to accept iPhone Wallet?
6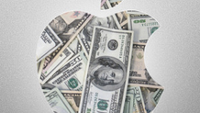 With
Apple believed to have reached agreements with American Express, Visa and Mastercard
on a mobile payment system, we could see the
iPhone Wallet
debut on the
Apple iPhone 6
. Talk that the latter will
come to market with NFC connectivity
only strengthens the rumor even more. Having the pieces apparently in place for the payment end, Apple now needs to come to terms with retailers who would agree to accept the new mobile payment system.
Apple would presumably look for retailers with a large network of physical stores. These locations should reach from coast to coast, and the stores should be stocked with a variety of merchandise. Both CVS and Walgreens would seem to fit the bill, which is why there is speculation that both drug store chains have reached an agreement with Apple to accept iPhone Wallet..
Besides employing the NFC chip rumored to be nestled inside the iPhone 6, Apple has other ways to offer mobile payments. The iBeacon technology,
which uses Bluetooth LE to send targeted offers and coupons to shoppers
, also could be used in this endeavor.
Both Walgreens and Apple have refused to comment. A CVS spokesman said, "
We don't know what Apple may be planning in terms of a payment system so it is not possible for us to say whether it is something our stores may be able to accept
." CVS is supposedly part of a mobile payment platform called MCX, along with WalMart and Target.
Despite the competition among retailers, carriers and manufacturers to develop mobile payment systems, the public has not seemed terribly keen yet on using them while shopping. Some of this could be due to fears about the security of credit card numbers captured on these systems, while others just have not been sold yet on the ease and speed of tapping your phone to complete a transaction.
source:
Recode
via
SlashGear