Report: New mobile payment system and NFC coming to Apple iPhone 6
14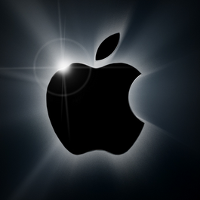 Back in June, we passed along a rumor that the new
Apple iPhone 6
will feature NFC connectivity
, which will allow it to have its own mobile payment platform. According to a report published on Thursday, the new mobile payment capabilities of the iPhone 6 will be one of the main features of the device, that Apple will show off
during the September 9th unveiling of the phone
.
With Touch ID able to verify the identity of an iPhone user, the platform will also include a way to keep information about charge cards and other financial information completely secure. And Apple does have
its Bluetooth LE powered iBeacons
already in a number of stores, pushing out coupons and broadcasting promotions to shoppers. This would seem like a perfect technology to use for a mobile payment system.
Back in May, Morgan Stanley analyst Craig Hettenbach said to
expect a mobile payments system on the iPhone 6
. But you can't get stronger confirmation of Apple's interest in mobile payments, than by listening to the words come out of CEO Tim Cook's mouth. During the beginning of 2014, the executive
admitted that mobile payments was one of the reasons that Touch ID was developed
. He added that it is a business that Apple is intrigued with. With 575 million registered iTunes users, it is easy to see why.
Apple might have missed
an opportunity to take control of the mobile payments market back in 2012
, but was too busy doing research and worrying about getting sued by customers. Two years have gone by, and if all of this speculation is right, Apple might finally be ready to take control of mobile payments starting with the iPhone 6.
source:
Wired
via
AppleInsider