Wacom launches colorful $15 Bamboo Stylus mini that plugs into your audio jack
8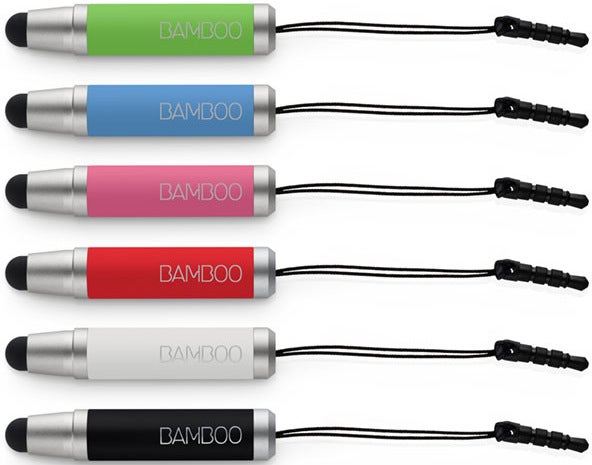 Ever felt envious about
the Galaxy Note line's S Pen stylus
, but taken aback by those phones' barely pocketable dimensions? Wacom's new
Bamboo Stylus mini
series might be the one for you, if you don't mind the short and cutsy stylus dangling from your headphone jack.
Wacom supplied the tiny tool for handwriting or doodling on your favorite phone's screen with a tethered plug for the 3.5 mm audio port, made of rubberized material, which allows multiple insertions without damaging the contacts inside the jack. The
pen nib is swappable
, as usual, and you can choose from a number of hard and soft variations from Wacom.
Moreover, the Wacom Bamboo Stylus minis cost just $14.95 a piece, and will be available this month in a variety of flashy colors to pimp up your handset even more, while jotting down that shopping list or address quicker than you'd key it in with your fat digits.