WSJ: Production of new Apple iPhone to start this quarter
50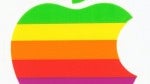 The production of a new Apple iPhone will start this quarter according to a new report in the
Wall Street Journal
. Citing anonymous sources who are familiar with Apple's plans, the seventh-generation Apple iPhone could have a
summer launch
. In addition, the Cupertino based company is working with its partners in Asia to develop a low-priced version of its iconic smartphone.
The cheaper model of the Apple iPhone will probably carry a 4 inch display like the
Apple iPhone 5
, but will use a different casing. Different color shells have been tested, according to the Journal. Neil Mawston, an analyst at research firm Strategy Analytics, says that Apple should take a page from its rival Samsung and introduce more products with less time between releases. Getting back to the next generation Apple iPhone, most analysts expect Apple to make the usual changes that it does with an incremental update. That would mean a
new processor
and a
new camera
can be expected with an
Apple iPhone 5S
. Earlier talk about a fingerprint scanner for the home button has been pretty much forgotten over the last few weeks and
a photo allegedly of the home button for the Apple iPhone 5S failed to reveal any such components
.
The Apple iPhone is important to Apple because it is its
most profitable
product. According to Strategy Analytics, Apple controlled 8.6% of global handset shipments, but captured 66% of the profits. On the other hand, Samsung owned 25% of the smartphone market last year, but only 19% of its profits. This gives Apple the leeway to cut prices, sell more devices at a lower margin, and increase its profits.
source: WallStreetJournal