Report: Consumers are now embracing the smartwatch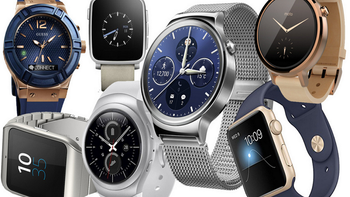 The other day, we told you that based on IDC's research,
115.4 million wearables shipped last year
. A report published today based on IDC data, reveals that last year 32.7 million smartwatches were sold. That is an increase of 60% year-over-year; the average price of a purchased smartwatch was $380. Apple led the way by delivering 17.7 million units of the
Apple Watch
. Sales of the device surged following the release of Apple's stand-alone Series 3 cellular connected timepiece.
So what's driving consumers to buy smartwatches in increasing numbers? Health-conscious consumers apparently love the ability of devices like the Apple Watch to track advanced health and fitness metrics. In addition, those who started wearing low-priced fitness bands are making the move to more expensive intelligent timepieces. To that end, Fitbit introduced its first smartwatch last year, the Ionic. But sales did not ignite due to a lack of apps and what the manufacturer calls an "aggressive promotional environment." But sensing that consumers are moving to the more expensive device, Fitbit plans on working hard to develop more apps for Fitbit OS, and is prepping new smartwatch models to launch in 2018.
The smartwatch has come a long way since 2015 when shipments totaled less than 20 million worldwide, and represented just 1% of global smartphone deliveries. Last year, global smartwatch shipments were equal to
2.1
% of smartphone shipments worldwide.
source:
WSJ