WSJ: Bixby is having problems with the English language
47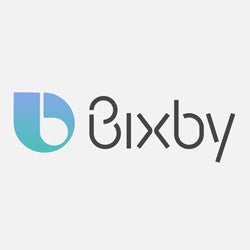 According to a report published in today's
Wall Street Journal
, Bixby has not been a good student when it comes to learning the English language. Apparently, Samsung's AI personal assistant is failing grammar and is also having problems with syntax. This means that Bixby is having difficulties creating sentences in English. The problem, as far as Samsung is concerned, is that competing assistants like
Google Assistant
and Siri have no problem turning out a snappy sentence in English when called on to do so.
The Journal's report says that it won't be before late June at the earliest before Bixby is launched in the U.S., a month later than the May launch that Sammy was originally aiming for. The delay in launching Bixby could affect sales of the recently released
Samsung Galaxy S8
and
Samsung Galaxy S8+
in the U.S., even though market research firm Ovum says that only 9% of smartphone users access their personal assistant on a regular basis. And only 50% of consumers have an interest in digital assistants like Bixby, Siri, Cortana and Google Assistant.
Still, the
Samsung Galaxy S8
is on its way to topping the sales generated last year by the
Samsung Galaxy S7
. The latter became the highest grossing smartphone in Samsung's history. The company obviously does not want a problem with Bixby to prevent a new sales record from being set.
Ovum says that there are 3.5 billion active devices that have a native AI assistant on board. By 2021, the company expects that figure to reach 7.5 billion active devices. That would be more than the entire world population for that year, based on computations by the U.S. Census Bureau. Google Assistant is projected to have a leading 23% market share of the market for AI assistants by 2021, followed by Bixby's 15%. Siri will be third with 13%, followed by Alexa's 4%. But this is all a pipe dream for Bixby unless Samsung straightens out the current problem the personal AI assistant is having with the English language.
soource:
WSJ
(SubscriptionReq'd)