WSJ: Apple Music to be investigated by the Attorneys General of New York and Connecticut
32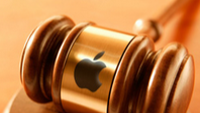 According to the
Wall Street Journal
, Apple Music is being looked at quite closely by the Attorneys General of New York and Connecticut. At issue is how Apple got music labels like Warner, Universal and Sony to sign off on its streaming music service. The investigation will examine whether Apple put pressure on the record labels to stop supporting free ad-supported tiers of service provided by rival streamers like Spotify.
The labels do not like Spotify's free ad-supported level of service that is used by 75% of its customers. Spotify has 60 million subscribers at last count, and 45 million use the free service which requires that they listen to ads. For $9.99 a month (99 cents for the first three months), Spotify Premium does away with the ads, and allows listeners to play any song at anytime, even when they are offline.
Back in May, there was talk that
the DOJ was investigating Apple for asking the record labels to speak with Spotify
about ending its free level of service. There was also talk that Apple had promised to reimburse Universal for royalties it would lose if the company were to stop providing music to YouTube. Asking the labels to stop supporting a competitor in return for business from Apple could violate antitrust laws since it would make the industry less competitive.
Apple is offering a free tier of service for Apple Music that has very limited features. Users will be able to listen to Beats 1 radio along with a few other stations. There will be a limited number of skips provided to each subscriber that will allow them to jump to the next song if they don't like the one currently playing.
source:
WSJ