Vodafone holders want Verizon to bid for the whole company
10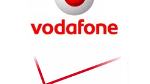 With
Verizon Communications apparently willing to pay $100 billion USD for the 45% stake in Verizon Wireless
that is owned by overseas carrier Vodafone, six investors in the latter say that Verizon's bid is not enough and they want to see the U.S. company throw
another $20 billion
into the pot. This comes on the heels of a report that Verizon has hired legal and financial help to advise it in completing the transaction.
According to speculation, the deal is expected to be 50% stock and 50% cash. Despite the decent amount of cash associated with the deal, the half dozen major Vodafone holders say that if Verizon won't raie its bid to $120 billion for the Verizon Wireless stake, they would prefer to see Verizon make a bid for all of Vodafone.
What has these holders concerned is the opinion that the Verizon Wireless stake is the best part of Vodafone and if it is sold, analysts, traders and investors would have nothing left to focus on except for Vodafone's struggling performance in the European market. The stake in the largest U.S. carrier accounted for
half
of Vodafone's operating profit for the six months ended September 2012. It also received a 2.4 billion GBP ($3.7 billion USD) dividend from Verizon Wireless of which 1.5 billion GBP ($2.3 billion USD) was used to buy back Vodafone stock.
While shareholders contacted by Reuters said that a $120 billion deal for the Verizon stake would be about right, the market cap for all of Vodafone is only $145 billion. One possible negative is a tax bill that could reach between $5-$20 billion USD.
"Without wishing to be too disrespectful, (Vodafone is) sitting with a rather ugly set of assets once you lose the Verizon Wireless stake."-Ralph Brook-Fox, UK equities fund manager. Ignis Asset Management
source:
Reuters