Vivo to announce its uniquely designed smartphone on January 24
10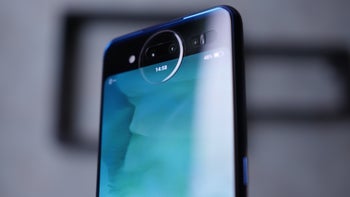 The Vivo NEX made quite an impression, could it be overshadowed so soon?
These days there aren't many design elements that distinguish smartphones. Besides screen size, notch type and camera arrangement, there is little more that separates how to most devices look, and often even these elements are the same. That's not always the case when it comes to Chinese phone maker Vivo, however.
Just recently, we got our hands on its
smartphone with two displays
and no selfie camera, a unique approach to the whole "front facing camera getting in the way" problem.
A few days ago we saw the
first teaser of Vivo's next smartphone
, codenamed The Waterdrop. The images we got were vague at best and left a lot to the imagination. The good news is that we won't have to wait long before we get to see the real thing. A poster coming from Vivo and shared by the notorious leaker
Ice Universe on Twitter
shows what can be described as a twisted waterdrop, accompanied by the date 2019.01.24.
vivo"The Waterdrop"invitation, released on January 24.Probably the most subversive phone, I will experience it at the press conference. pic.twitter.com/Co8ZUxtAV5
Assuming the image is legitimate and we'll soon see it posted officially by Vivo, it means that the announcement of the new device is just nine days away.
So what can be so interesting about this device's design? The main theory, based on the scarce information we have, is that the phone will have a unibody design. This means seamless transition between the back panel and the display. How would one assemble such phone? Or disassemble it for that matter? We don't know, but Vivo might have found a way. That is unless we're being misled by some marketing trickery (fingers crossed we're not).
When the mysterious phone was first hinted, the same informer said about it: "I can guarantee that you have never seen a similar phone design, this is the first time in the history of mobile phones." This statement makes us believe that even if the unibody theory is wrong, we'll get to see something extraordinary, which is totally fine with us.
Mark January 24 on your calendars, folks, whatever is coming will be worth checking out.