Vivo Nex Dual Screen Edition unboxing and first look
11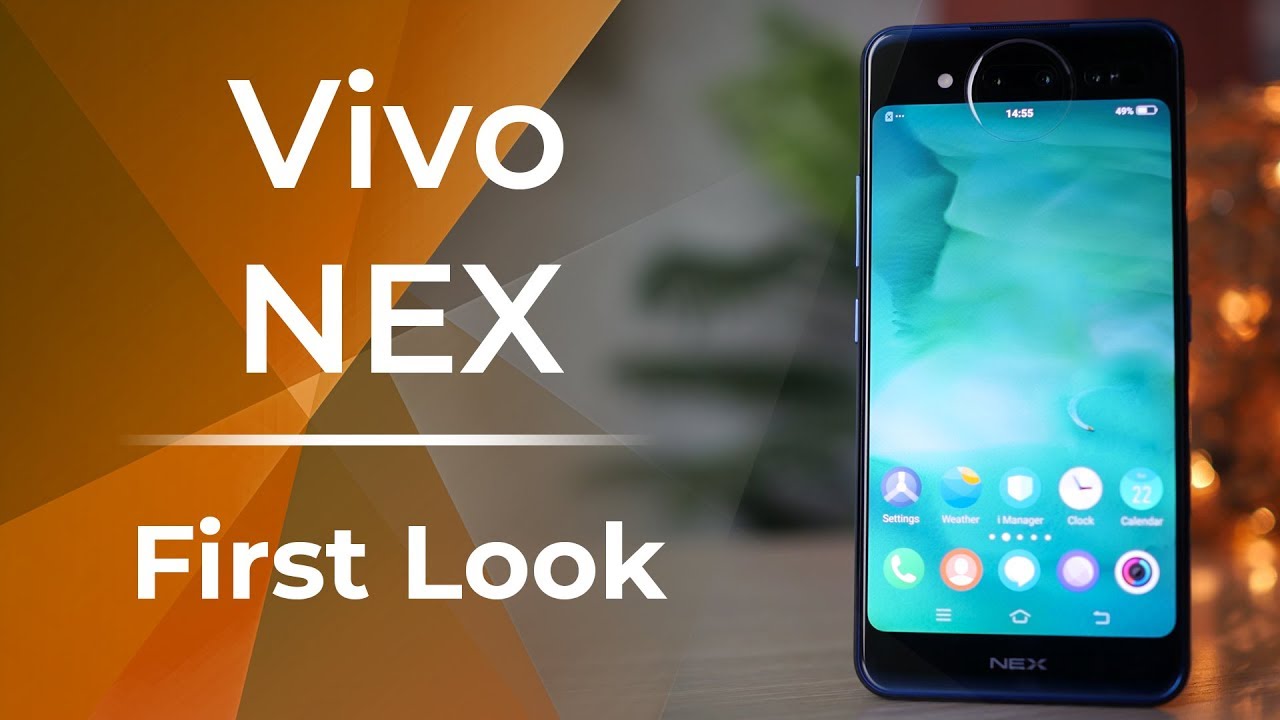 This is one of the weirdest phones that we have ever used and it's different and interesting for one simple reason: it comes with not one, but two displays, one on the front like all other phones and another one, on the back. This is the Vivo Nex Dual Screen Edition, a phone made for the Chinese market, that delivers a true edge-to-edge screen experience uninterrupted by a notch or a front camera.
So how does it work in practice? Pretty well, if you don't ever drop the phone, and keep in mind: there are no true cases for this phone and it does not come cheap.
Before we dive deeper, let's quickly unbox the Vivo Nex Dual Screen Edition (we'll just refer to it as Vivo Nex below for brevity) and see what comes with it: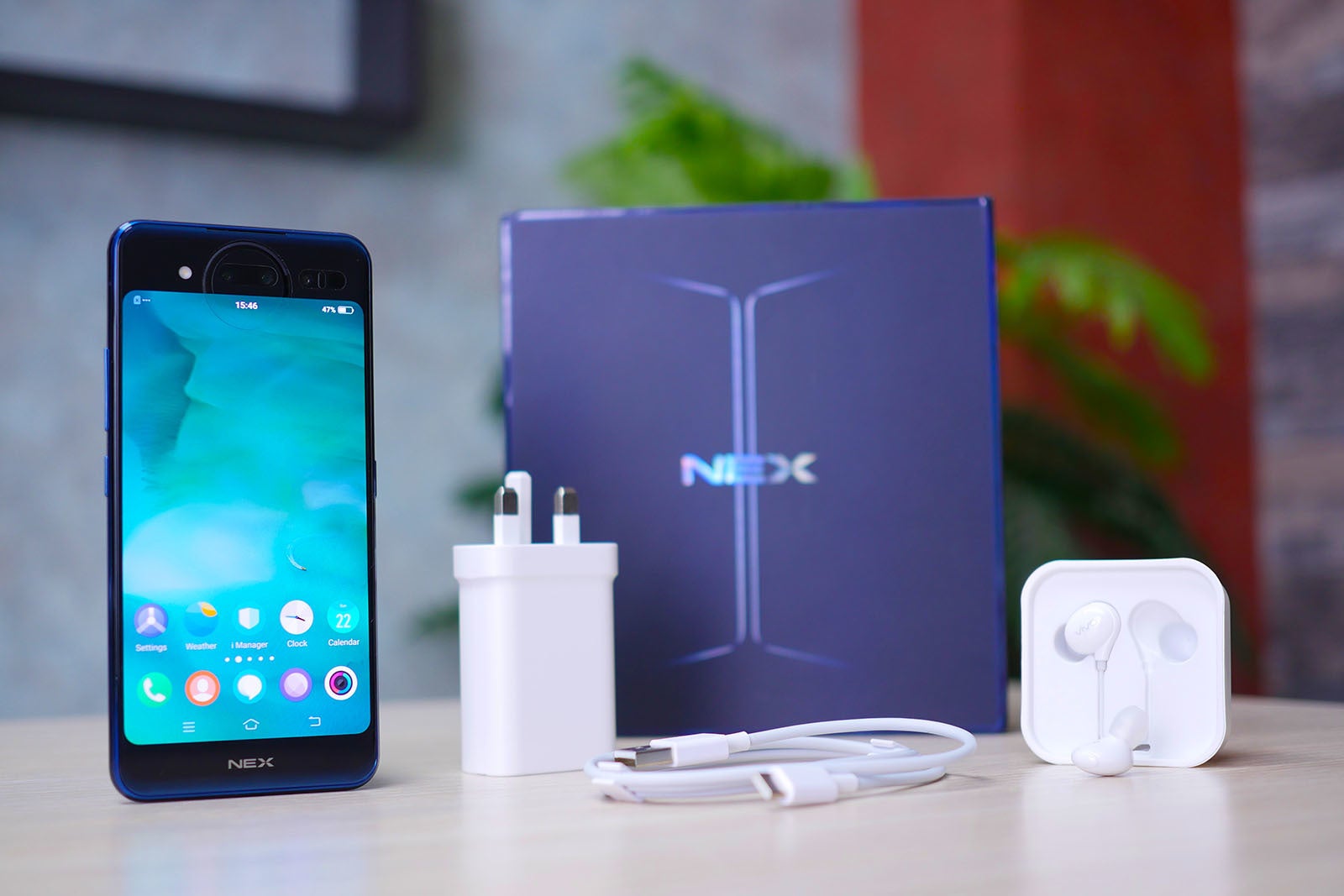 Phone
Wall Charger
USB-C cable
Headphones
SIM tool
User manuals
Dual Screens
Having two beautiful AMOLED screens is cool, but also kind of wasteful?
The Vivo Nex is all about the screens and the cameras, so let's quickly run through them: the main screen goes edge to edge and is a massive, 6.4-inch Super AMOLED display with a Full HD+ resolution and it has beautiful, lively colors. Don't be scared of the big screen size: because there are no bezels, this phone feels just like any other bigger phone like say the OnePlus 6T. The second screen on the back does feature traditional, bigger bezels and the screen itself is a 5.5-inch AMOLED full HD display.
The cool thing is that you have two power buttons on both sides of the phone. To wake up the screen that is facing you, simply press the power key on the right.
One more advantage of having a dual screen setup is that with the secondary screen where the main cameras are, you can also use true 3D face recognition similar to Face ID on iPhones, while on the main screen, you have an in-screen fingerprint scanner, so you get to choose which one to use.
Cameras
No front camera means... the best-looking selfies out there!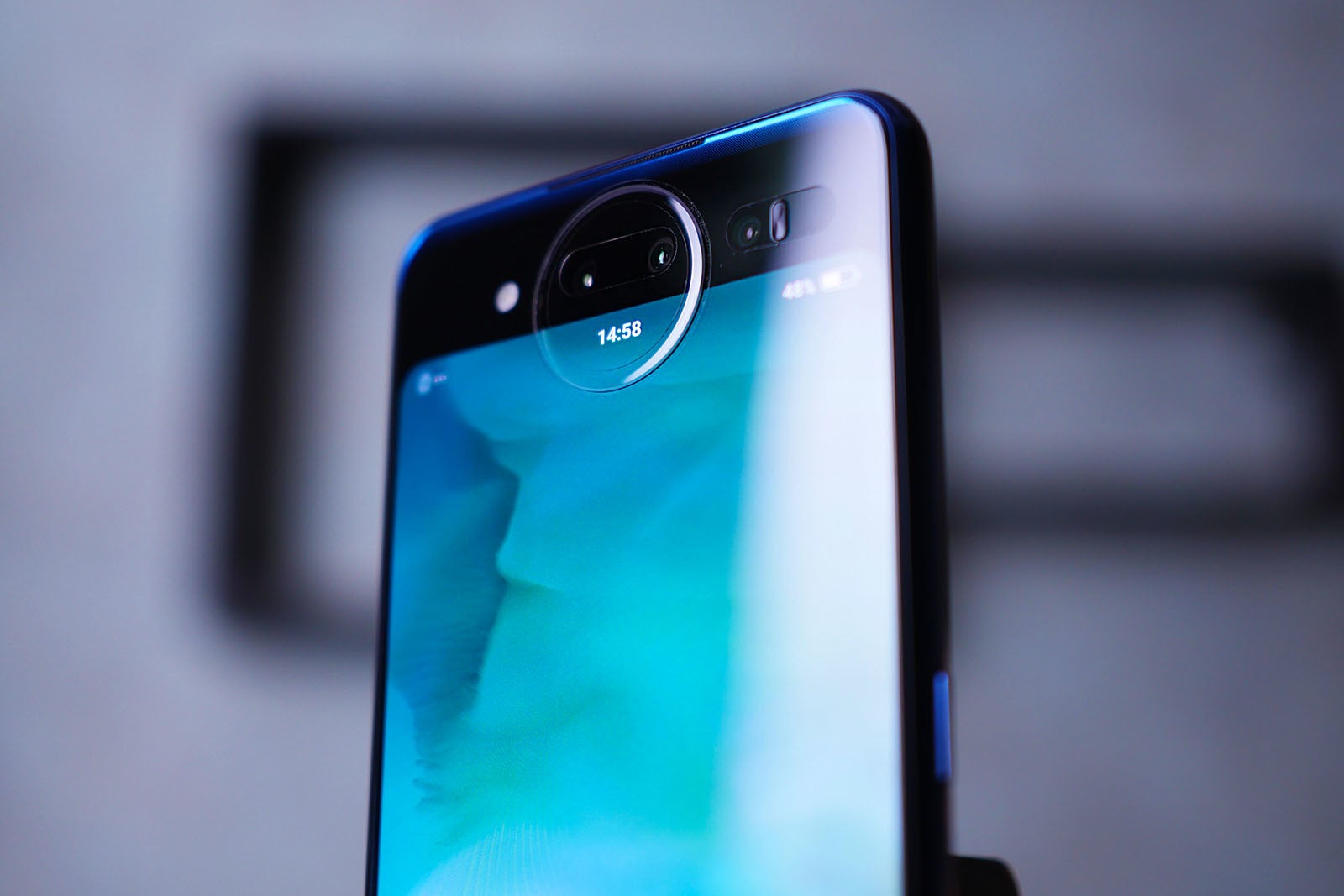 Speaking of cameras, you have three of them on board: a main one, a secondary one optimized for low-light shots and a ToF, or time of flight, camera that helps create a 3D model of your face for the face recognition.
So what are the actual benefits of using these cameras? First of all, this phone captures selfies that look phenomenal! Most other phones have front cameras that are not quite as good as the main ones, and here you are using the main one for the selfies and you get much better colors and much higher detail. Just make sure to turn off the beauty effect which can look pretty nasty. You also have a portrait mode on board, so you can blur the background to an image to give it that professional look.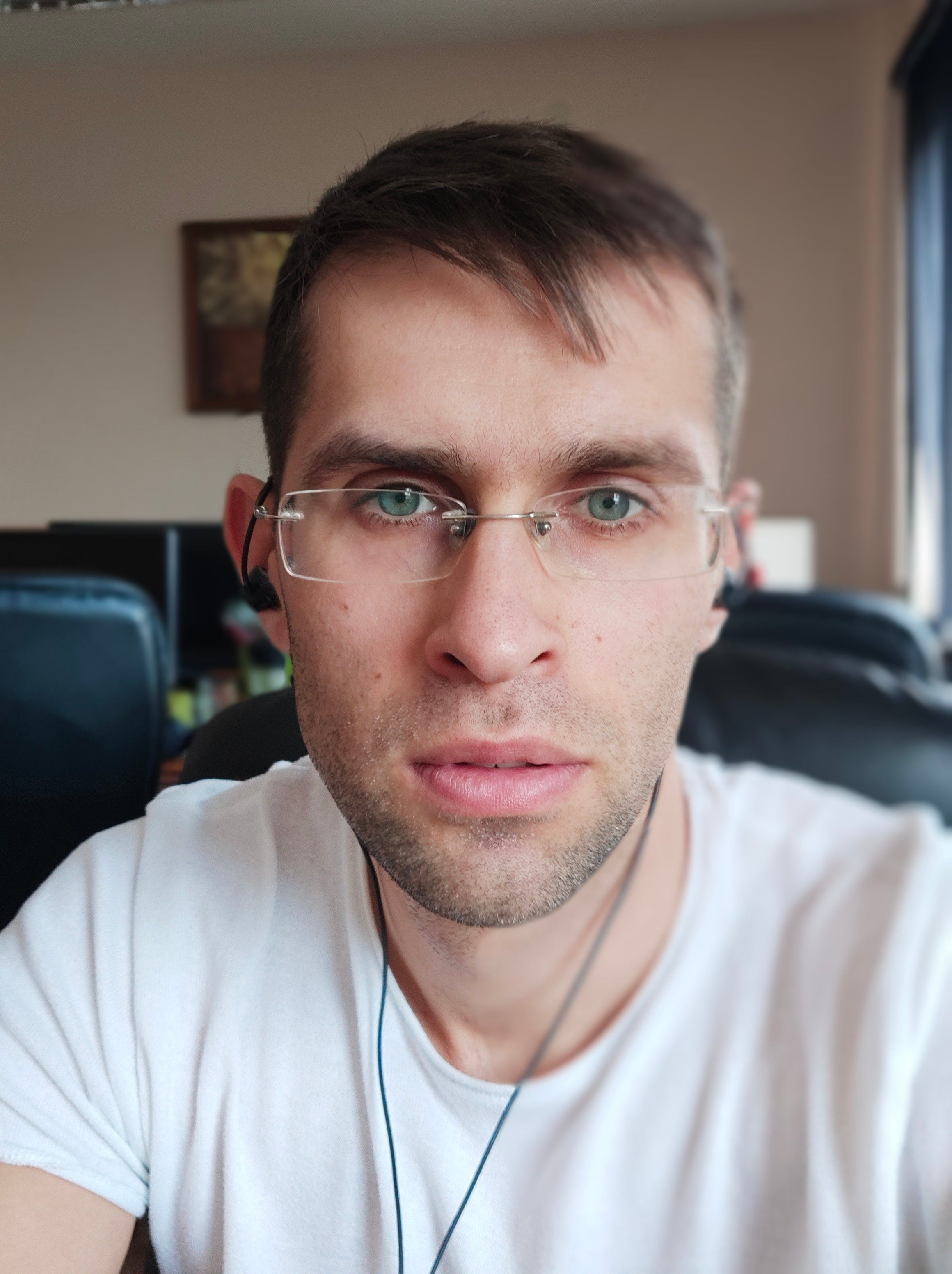 The Vivo NEX takes incredible selfies
Another cool trick is that you can use the secondary screen when you take a picture of someone. Tap a button in the camera app and the secondary display lights up, so the person in front of the camera can see themselves and adjust their pose.
Finally, you can also use the dual screen setup in gaming as in select games you will be able to take over the controls with the rear screen, while keeping the front one all free for the gaming.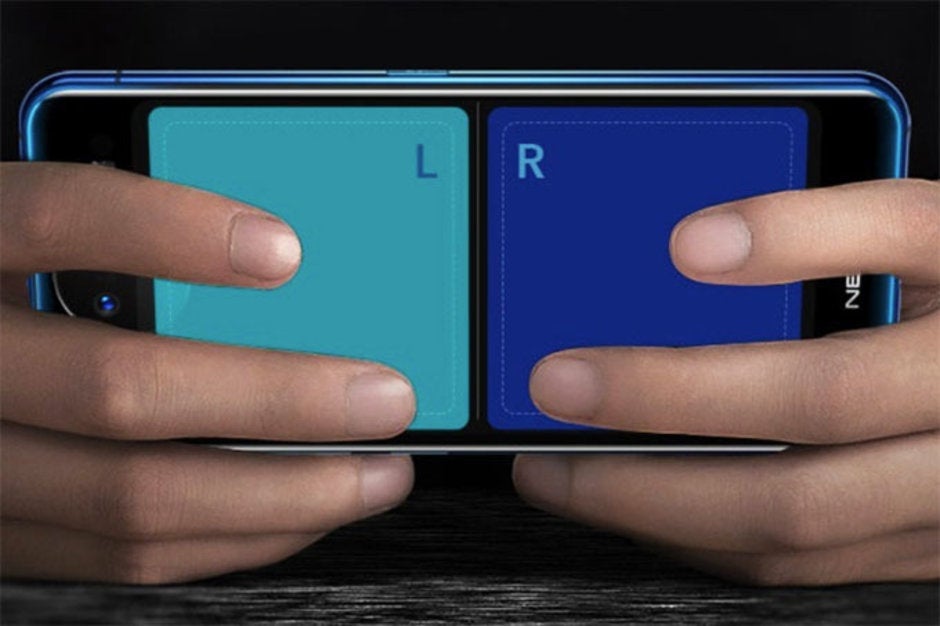 The rear screen is also useful for gaming
Vivo gives the example of two big buttons on the rear display that you can easily hit without looking where you tap exactly, and this makes a lot of sense for games like Asphalt for example.
Conclusion: All-out Flagship with 10GB RAM
Snapdragon 845 on board, but will the 3,500mAh battery suffice?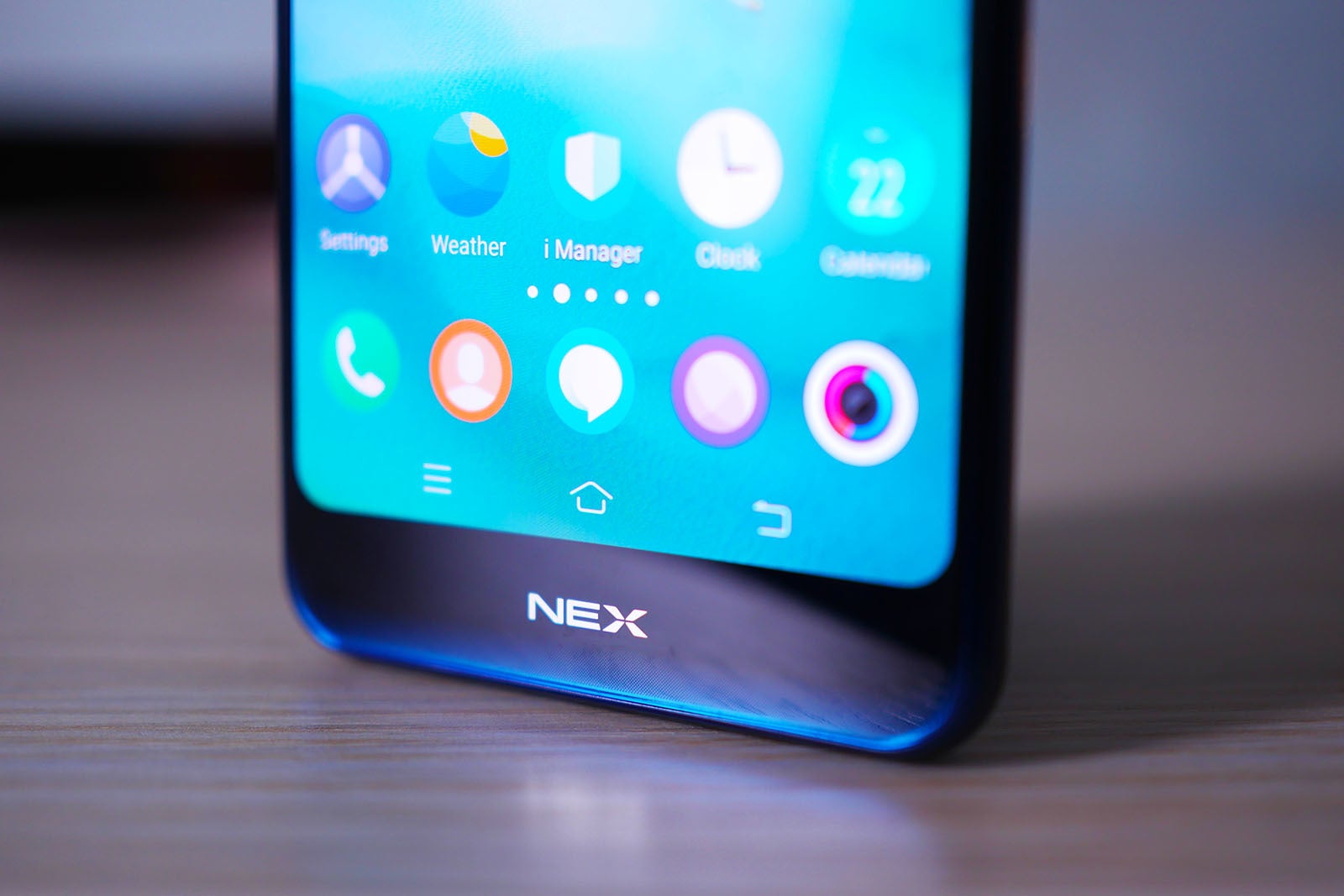 So these are the superpowers of the futuristic dual screen Vivo Nex. For all else, this phone is a flagship at heart: it has the Snapdragon 845 chip on board and it is one of the first phones to ever come with 10 gigabytes of RAM, so you can multitask more effortlessly and have a ton of apps running in the background.
The Nex runs Vivo's Funtouch OS on top of Android 9 Pie, and it is a rather heavy interface with its own look and has no app drawer by default.
On the battery front, you have a 3500 mAh battery, and its capacity is probably the biggest concern for a dual-screen phone.
Price and Release Date
The Nex is currently only available in China and you buy it there for the equivalent of around $730, which might not sound like a lot, but considering the lower prices of China-made flagships, makes this one of the priciest phones released in that market. Not a surprise considering this phone has two AMOLED screens.
Will it ever come to Western markets? The answer is most likely a 'no', for good or worse. Of course, third-party resellers will carry this phone for a slight premium on top of the original price in China and if you really want to get a hold of it, you will be able to get it this way.

So what do you think, are you sold on the dual-screen Vivo Nex and its superb selfie capabilities?
Recommended Stories