Visabot: The chat bot that helps immigrants get a US visa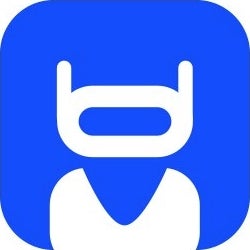 "We help immigrants make America great again"
is the slogan of the brand new Messenger chat bot, called Visabot. It is built with the sole purpose to guide immigrants, who want to get a US visa, on the right path.
The chat bot is currently in beta and can either estimate your chances for an O-1 visa (that's the kind for exceptionally gifted individuals, who want to work in the arts or science sectors), or help you extend your B-2 visa (which is a type of a tourist visa).
To evaluate your chances for an O-1, Visabot uses information from your LinkedIn profile and asks you several yes-no questions. At the end, it displays the chances for you to be approved for an O-1 and offers to put you in contact with an immigration advisor.
As for extending your B-2 tourist visa, the bot claims it will take about 10 minutes, if you have all required documents.
The bot is not officially supported by the government. It is created and maintained by Artem Goldman, a Moscow-based entrepreneur. Goldman made sure to point out that Visabot was not launched to make a political statement or assist illegal immigrants. It's meant only to help reduce lawyer fees for people applying for work visas and ones who want to extend their tourist visas.
"We believe the people that can change the country and go to America, that's the most talented and enthusiastic people actually,"
Goldman said.
"And of course America should still invite them and give all opportunities to be here and to build the economy."
Goldman added that soon more types of visas will be supported by Visabot.
via
VentureBeat