Visa rolling comprehensive mobile payments network, eyeing the Olympic Games for PR campaign
1
Visa is on the way to crush everyone else's dreams for domination in the budding field of mobile payments. The gigantic payments network changed a few grand plans
when it announced it is stepping up its mobile game,
with the main loser being the carrier-backed undertaking ISIS, which rebranded itself into something way more modest than the initial announcement implied.
Google Wallet also signed it up
for the mobile payment cause recently.
It's hard to fight a network that processes over EUR 1 trillion in transactions just in Europe, and has 400 million cardholders there. Visa Europe recently announced the launch of its Visa Mobile Person-to-Person Payments and Visa Alerts. The personal payment system will allow
anyone with a Visa card account to receive money from someone's mobile phone
.
Android smartphone owners can install an application, and forward sums of money to a contact, number or directly to the Visa card number of the receiver, regardless if he has signed up for the service or not. The transaction is guarded with all payment protection services that Visa has employed for its other transfers, and is striving to be a quick and secure method to send money over the gadget that is with you at all times - your phone.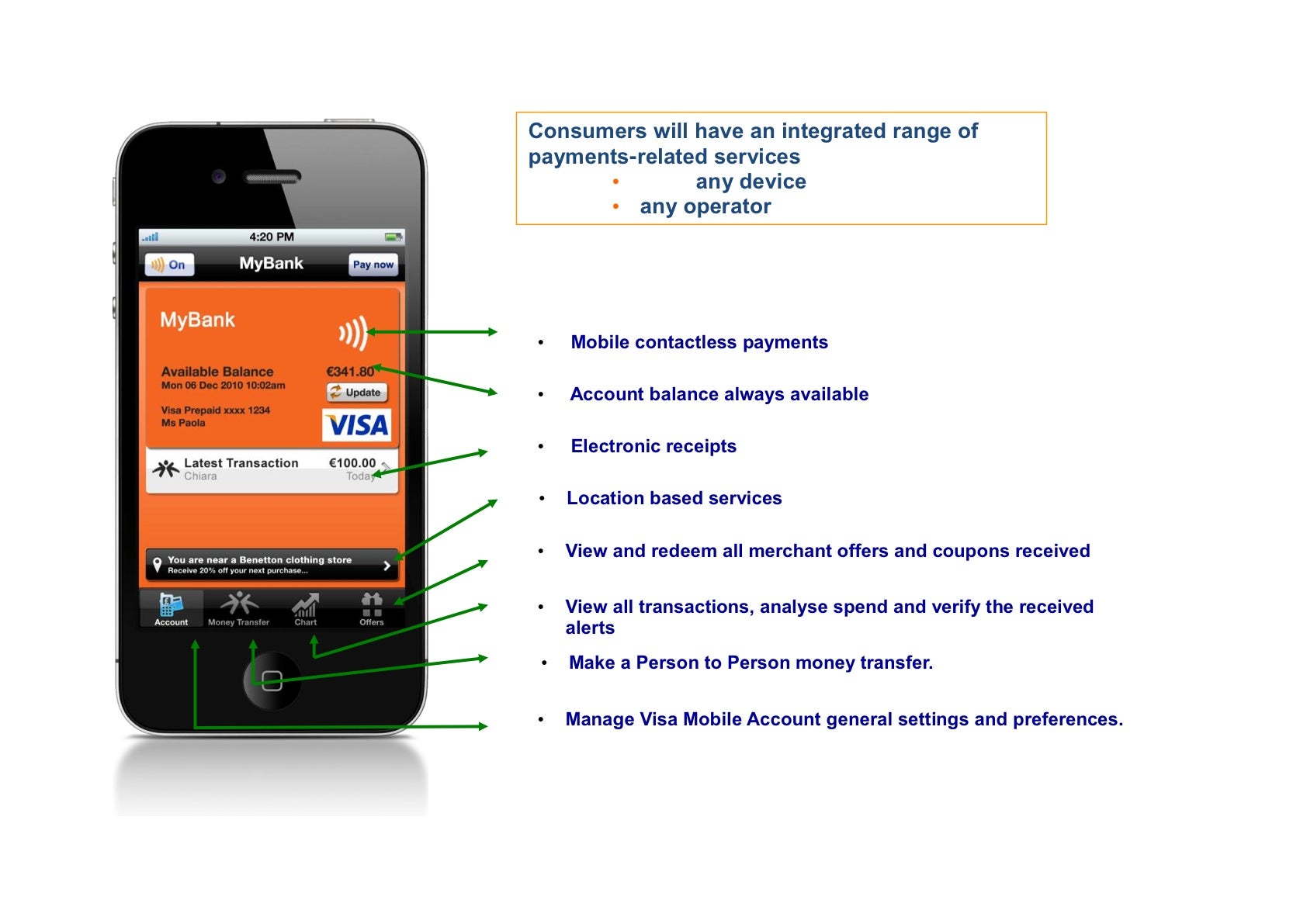 The other service is called
Visa Alerts
, and it will notify any card holder registered with it about all transactions that are going through their cards immediately on their mobile phones. Both services will be available to the banks that work with Visa in Europe this month, and will launch initially only in EUR, and as an application for the Android mobile OS. More currencies, continents and mobile operating systems support are to follow in the months ahead.
The culmination of Visa's mobile payments PR campaign is expected to be at the 2012 London Olympics, where
in partnership with Samsung
(on the hardware side), and McDonalds plus the public transit system on the retailer side, Visa plans to demonstrate the capabilities of the system on a mass scale.