Virtual assistants like Siri, Cortana and Google Now are having trouble hearing you
22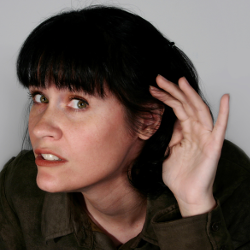 How many times have you made a verbal request to the voice-activated virtual assistant on your phone, and ended up getting the answer to a question you didn't ask? Or even worse, the robotic voice from your device says that it could not understand the question. Don't blame your Boston accent or your slow southern drawl for the problem. Microphones that are employed by these assistants haven't been improved over the last few years with new technology like other components and parts have.
The current microphones that are used on smartphones are still affected by background noise, and won't accurately pick up words spoken from too far away. Basically, the industry hasn't improved the quality of the mics since the 2012 launch of the
Apple iPhone 5
. And companies that manufacture these mics are demanding improved hardware and software from smartphone producers.
The leader in the MEMS (microelectromechanical systems) microphones industry is a company called Knowles. The firm, which shipped 1.4 billion mics last year, is turning to software to improve its products. It hopes that a new algorithm it developed for its chips will improve voice recognition while lowering the demand for power.
A new technology being worked on by a company called Vespar uses flexible piezoelectric technology to eliminate the need for a static plate for its microphones. The plates end up collecting harmful and moisture over time, reducing a mic's performance. This technology won't be available until mid 2017 at the earliest.
For the first time in years, manufacturers like Apple are seriously thinking about upgrading the microphones on their devices. Apple is asking companies to deliver mics that can better lock in on a device user's voice, and from farther away. But the phone producers are also demanding that the improved part be delivered on a smaller chip that doesn't demand as much battery life as current chips.
The number of microphones found on your average smartphone has been increasing over the years. Apple started with one on the OG
iPhone
, and now has four on the
Apple iPhone 6s
. The
Motorola DROID Turbo 2
uses five microphones. Not all smartphone manufacturers are convinced that more microphones is better. Samsung continues to use two for its Galaxy line.
Smartphone users hope to see an improvement in voice-recognition so that the questions they ask Siri, Google Now or Cortana are answered correctly the first time they are spoken.
source:
Bloomberg