Vine comes to the Amazon Kindle Fire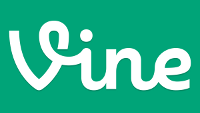 It might not occur to every person who buys an
Amazon Kindle Fire
tablet that Google's apps are not on the slab. Sure, the device is powered by the open source Android operating system, but that is as far as the tablet goes in offering something related to Google. This means, of course, that the line of low-cost 7 inch tablets
does not come
with the Google Play Store, opting instead for the Amazon Appstore. The reason is simple enough. In order to sell the tablets to the public so cheaply, Amazon is willing to take a loss on each slate sold, recouping the difference and more by selling Kindle Fire users content, apps and cloud based storage.
Unfortunately for Amazon Kindle Fire owners, not every great Android app is available from the Amazon Appstore. One new one that has just been announced is
Vine
. For those of you unaware,
Vine
is a video sharing app offered by Twitter. It allows you to record
6 second videos
, tag them like a tweet, post them on Vine or share them via Twitter and Facebook.
Now that
Vine
is available from the Amazon Appstore, you can know go ahead and pat yourself on the back for saving money with your decision to purchase the Amazon Kindle Fire instead of one of the higher priced tablets.

Vine is now available for the Amazon Kindle Fire
source:
Vine
via
AndroidCentral