Vevo to shut down its iOS and Android apps to focus on YouTube
3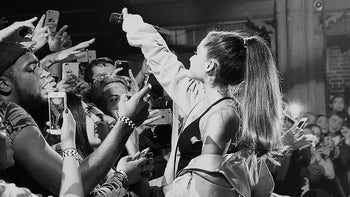 Vevo is shutting down its iOS and Android streaming music video apps over the next few weeks. The company also offers a website for music video streaming that it is shuttering. The decision to close the apps and website came after Vevo's top brass came to the conclusion that people simply go to YouTube when they want to watch a music video.
YouTube has recently made some changes itself
, recently launching YouTube Music and YouTube Music Premium (replacing Google Play Music) for those who want to stream music videos.
Deciding that they would rather switch than fight, Vevo will now focus on streaming its videos on, where else, YouTube. Those using the Android or iOS versions of the Vevo app will stop receiving notifications when new music videos are added to Vevo's library. However, those with a Vevo playlist will be able to port it over to YouTube once a special tool is disseminated to users. Vevo apps on some smart TV services will continue to live on.
Vevo will also remain the primary seller of advertising on all of its distribution platforms. This includes sponsored video premieres
"At Vevo, our objective is to grow the commercial and promotional value of music videos, fostering deep connections between artists and fans. To be most effective in achieving those goals, we will phase out elements of our owned and operated platforms.

Going forward, Vevo will remain focused on engaging the biggest audiences and pursuing growth opportunities. Our catalog of premium music videos and original content will continue to reach a growing audience on YouTube and we are exploring ways to work with additional platforms to further expand access to Vevo's content."-Vevo
Vevo is an abbreviation for "video evolution" and debuted on December 8th, 2009. The company was originally created as a joint venture between the music industry's big three, Universal Music Group, Sony Music Entertainment, and Warner Music Group.
Recommended Stories