Vernee shares pricing details of its ten-core, 6GB RAM Apollo smartphone
11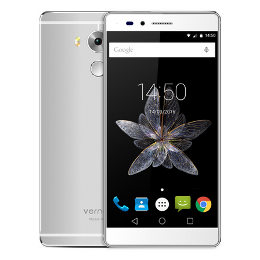 A couple of weeks ago, we got our first look at
the Apollo smartphone
from emerging Chinese brand Vernee. What makes this device rather significant is the fact that it houses a gargantuan 6 GB of RAM, which, to our reckoning, is only second handset
after the Vivo Xplay 5
do so. Alongside the copious supplies of RAM, this behemoth is packed to the gills with high-end specs, and now, we know that it will cost $399 upon release.
Though the bigger brands like Apple, Samsung, HTC and LG have long been dominant forces in the smartphone arena, China has hit us with a deluge of powerful devices in the past few years. In the early days of the smartphone as we know it, the vast majority Chinese handsets were vastly sub-par compared with those of more established firms. While plenty of these cheaper models still align with traditionally poor build quality and performance, it's no longer difficult to source a refined, flagship-level device for a fraction of an iPhone or Samsung Galaxy's cost.
Until we've had a chance to try out the Vernee Apollo, we can't say much for its standard of build and usability. But the unibody metallic design does sound promising, as do the specs beneath. As we noted in our initial coverage of the Apollo, it runs with Mediatek's powerful Helio X20 SoC, and there is, of course, 6 GB of RAM. You get Sony's 21-megapixel IMX230 (with dual-tone flash) as a very capable main camera, while the 8-megapixel snapper at the front will take care of your selfie needs.
The display is a quad-HD, 1440 x 2560 offering over a 5.5-inch canvas, and like most other top-level smartphones, you get a fingerprint sensor for added security. There's 128 GB of storage on board, and the Vernee Apollo ships with Android Marshmallow out of the box.
It remains to be seen whether smartphones with 6 GB of RAM are to be the next step forward, or whether we're looking at overkill.
A recent clip
of the
Vivo Xplay 5 showed the device outpacing the iPhone 6s in side-by-side comparisons, so perhaps there's more to this emerging trend than pure marketing one-upmanship.

There's no word yet on when exactly the Apollo will grace us with its presence, but it will arrive at some point next month. At the $399 and with these impressive looks and specs, are you interested? Let us know of your take via the comments.


source: Vernee via Neowin