Verizon's revenge; port over your number from T-Mobile and save $300 on iPhone 7, iPhone 7 Plus (UPDATE)
36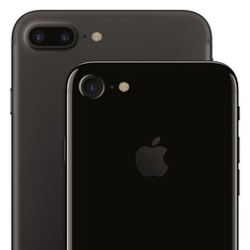 Is there a battle brewing between the nation's largest carrier, Verizon, and number three T-Mobile? As you probably already know,
T-Mobile's #GetOutoftheRed promotion
allows Verizon customers to switch to T-Mobile One, keep their current phone (certain models only), and have any balance on their installment plan wiped out thanks to T-Mobile. Tonight, one of our sources has sent us what appears to be Verizon's revenge.
The Verizon deal will be offered in conjunction with discount retailer Target (or Tar-jay to the entitled). Starting on June 4th (which is this coming Sunday) and running through June 10th, T-Mobile subscribers who port their number over to Verizon will be given a $300 discount on the
Apple iPhone 7
and
Apple iPhone 7 Plus
when the purchase is made at Target. Those taking advantage of the deal will have to install the discounter's Cartwheel app, and download a special coupon from it that applies to the transaction.
The $300 is discounted from the price right at the point of sale. It cannot be any easier, folks. In an era where many promotions require you to pay in advance and wait to get reimbursed over 24-months, this promotion gives you a $300 discount immediately when the purchase is made.
We would expect Verizon to make this official as soon as tomorrow. Keep checking in with us throughout the weekend. As soon as we get the word from Verizon, we will pass it along to you.
Thanks for sending this in!