Verizon's Samsung Galaxy Note 4 finally updated to Android 5.1.1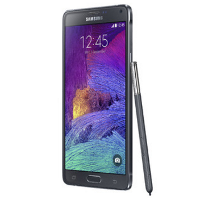 Verizon customers with the
Samsung Galaxy Note 4
aren't getting Android 6.0 today, but they are in the process of receiving the update to Android
5.1
.1. Yes, it's late and adds to Verizon's reputation as the U.S. carrier that is usually last to push out updates. Sprint had Android 5.1.1 on the device as early as August. In October,
AT&T updated the phablet
and a month later T-Mobile followed suit.

Last month, Galaxy Note 4 owners in Hungary were the recipients of an OTA update containing Android 6.0, and a video of the handset running Marshmallow was quickly disseminated. The U.S. carrier update could start taking place sometime during the current quarter.

Android 5.1.1 includes certain bug fixes and security updates, and also allows the Note 4 to support Android for Work. The latter allows users to separate their work apps from their personal apps. Work data is secure from malware, allowing the user to bring his own phone to the office. The update also removes the Amazon Appstore and certain pre-loaded Amazon widgets from the phone.

Before you start the process of updating your Verizon branded Galaxy Note 4 to Android 5.1.1, you need to make sure that your battery is charged to at least 50%. And before downloading and installing the files, you should have the device connected to a Wi-Fi network.


Samsung Galaxy Note4

Thanks for the tip!

source: Verizon