Verizon's Nationwide Calling & Data Plans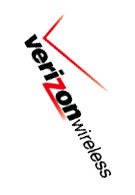 Beginning on November 1st, Verizon is replacing the current America's Choice calling plans with new Nationwide Calling Plans. First and foremost, current customers will keep their current plan, unless they call Verizon and request a calling plan change (such as a change of minutes). This is known as being "grandfathered" in.
The new plans will cost the same and offer the same amount of minutes as current Individual and Family Share plans. This includes the Basic, Select, and Premium plans.
The main difference with the new Nationwide calling plans is that Mobile Web is now included in with the price of all plans. However, when using Mobile Web on "Basic" and "Select" plans, you will be billed $1.99 per MB, instead of it using your plan minutes. Also, downloading through Get-it-Now will be billed as using data in adition to the price of the download. The only options not to be billed per MB is to add the $15 "VCast VPack" or $25 "VCast Mobile TV Select", which includes unlimited data usage, or select a "Premium" calling plan.
We have also been told that add-on data plans for BlackBerry devices will be lowered to $22 per month, but SmartPhone data add-on will remain at $45.