Verizon's "More Everything" plan to debut tomorrow
40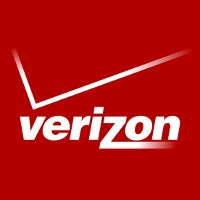 Leaked internal documents reveal that Verizon will be starting its "More Everything" plan tomorrow. The 500MB, 1GB and 2GB "Share Everything" data tiers are being doubled to 1GB, 2GB and 3GB for the same price. Plans now include 25GB of cloud based storage and unlimited international messaging. Big Red is also taking some money off its Verizon Edge plans. Plans that include 8GB of data per month, or less, will get a $10 per month haircut in price. Those Verizon Edge plans covering 10GB of data or more, will receive a $20 a month price cut.
Verizon subscribers who are currently signed up for a "Share Everything" plan will automatically be migrated to the appropriate "More Everything" tier. And Verizon customers who purchased a new subsidized phone before November 13th, can take advantage of an open enrollment to Verizon Edge through March 31st. With Edge, customers pay the full retail price for a new phone, with the cost spread out over 24 months. Each monthly installment is added to your monthly bill. After 6 months (now 30 days for a promotion) if you have paid half the balance, you can trade in the phone for a new one and start all over again.
We should have some more information on Thursday when Verizon goes official with this. In the meantime, there is no question that both AT&T and Verizon are getting the inspiration to make recent price cuts from T-Mobile. Yes, the tail is still wagging the dog here in 2014.
source:
@VZWNews
via
AndroidPolice