Verizon's CTO finds it hard to see WP7 making a splash against Android, iOS, & BlackBerry
42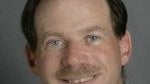 For the many phone manufacturers out there in the world, they generally would try to make their business case to the largest wireless carriers out there in hopes of striking a deal of some sort to distribute their devices.
Unfortunately for Nokia, they might face some barriers with Verizon if they intend on reentering the US market now that they've decided to move forward with
Windows Phone 7 as its primary OS of choice
. It appears that Verizon's CTO, Tony Melone, is skeptical of seeing the newly formed partnership between Nokia and Microsoft having any major impact in the market right now. Specifically, he doesn't seem to think that "
Verizon needs the Nokia and Microsoft relationship
" since there are three primary contenders right now.
In fact, Melone doesn't agree that there will be a "three-horse race" between iOS, Android, and Windows Phone 7 that Nokia CEO Stephen Elop envisions. Rather, Melone believes that the heated competition is between iOS, Android, and BlackBerry – with no indication of Windows Phone 7 making a huge impact. Granted that his attitude about Microsoft's platform isn't as favorable as one would allege, it could easily change if Windows Phone 7 starts to pick up some serious steam.
In any event, it'll be interesting to see what plan of action Nokia might pull out of their sleeves in order to win Verizon's heart – not to mention their business.
source:
CNET
via
Engadget