Verizon's 700MHz spectrum sale criticized by T-Mobile's CEO, Philipp Humm
14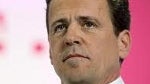 It might be fresh in your memory what we told you late last week about
Verizon's 700MHz spectrum sale
. In order to appease the mighty DOJ and FCC gods, Big Red plans on sacrificing its 700MHz spectrum, both "A" and "B" licenses. You might wonder why Verizon would sell spectrum that is used for its LTE service and covers some major metro areas. The answer is, by conducting this open sale, the carrier hopes to gain approval from regulators to purchase AWS licenses from a trio of cable firms known as Spectrum Co. (made up of Comcast, Time Warner Cable, and Bright House Networks), Cox and Leap Wireless. Verizon even mentioned in its press release that
the sale of its 700MHz spectrum is contingent on the closing of Verizon's AWS deal
.
"It would make no sense, and would be inconsistent with the commission's charge to ensure that spectrum transfers serve the public interest, to allow Verizon to acquire additional AWS licenses, especially at this time of an industry wide spectrum crunch"-Philipp Humm, CEO, T-Mobile
There is at least one industry executive not happy about this deal and that is Philipp Humm, the CEO of T-Mobile. Humm is not pleased with the sale of Verizon's 700MHz "A" and "B" licenses and the carrier's purchase of the AWS spectrum. Last week, Humm and some other wireless chieftains met with Rick Kaplan, the head of the FCC's wireless bureau and
Humm pointed out that Verizon hasn't used its AWS spectrum in over 6 years
. The T-Mobile CEO said it wouldn't make sense and would go against the position of the agency to allow Verizon to gather more AWS spectrum, especially since it would hurt the LTE deployment of other carriers.
Perhaps T-Mobile is a bit upset that it was unable to get the DOJ and FCC to sign off on its purchase by AT&T. It should be interesting to see how the FCC rules in this case, and how it justifies its decision. Verizon has already told the FCC that its
LTE network will be maxed out by 2015
if it doesn't make the AWS purchase.
T-Mobile plans on using its own AWS spectrum to deploy an LTE network next year
. Humm says that the 700MHz spectrum offered for sale by Verizon faces interference from nearby high-powered broadcasters, and lack of equipment and interoperability with the rest of the 700 MHz band hinting
that it is not an even swap
for the AWS spectrum Verizon wishes to purchase.
source:
FierceWireless