Verizon threatens LTE apocalypse if FCC doesn't allow it more spectrum purchase
5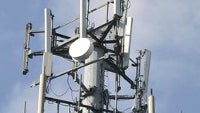 Verizon claims in an FCC filing that its 4G LTE network will be maxed out at places as soon as next year, with a total lack of wiggle room by 2015, if the Feds don't release more spectrum to it.
Usually we take the doomsday scenarios in such filings with a grain of salt, as that's how corporations bargain with the government for something to go their way, but this one probably deserves a second look.
Verizon is trying to purchase some AWS spectrum for further LTE expansion, which T-Mobile is, of course, strictly against. The carrier claims that it might ease some of the upcoming strain on its LTE service by deploying femtocells and retrofitting existing CDMA 1x spectrum, but that's not going to do enough.
Even if Verizon is just crying wolf to get its way before the FCC, the question is what strains is it expecting considering that
only 5% of its customers are currently using the expensive LTE data plans
. Apparently the carrier banks on a significantly larger adoption rate by next year. Given that the iPad 3 today as well as the next iPhone might be announced with
4G versions for Verizon
, not to mention the numerous Android devices with LTE radios already on its network, Verizon might be in for a spectrum fight.