Verizon's $2 'Convenience Fee' has caught the attention of the FCC
26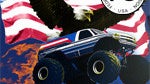 After yesterday's announcement that
Verizon will be charging a $2 'convenience fee'
to customers who pay their bill online or over the phone, Verizon has attracted more attention than just the hordes of angry tech-bloggers; the FCC has also taken notice.
In a statement issued today, the FCC said,
"On behalf of American consumers, we're concerned about Verizon's actions and are looking into the matter."
As of right now, you're choices are, as previously reported, to enroll in Auto Pay, pay at a Verizon store, use a gift card, or murder the environment and re-start paper billing and send in the 'ol check with an actual stamp, which many have vowed to do out of spite. Verizon may be getting more than it bargained for with the FCC on its heels. Stay tuned, the January 15th effective date is just around the corner.
source:
NY Times
via
IntoMobile