Verizon will have Voice-over-LTE in early 2014
24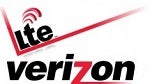 Verizon Wireless' Vice President and CTO, Nicola Palmer outlined Big Red's plans to begin providing Voice-over-LTE (VoLTE) services.
By the end of this year, Verizon will have VoLTE capable phones available and a commercial launch of the service will begin early next year. If this schedule remains intact, and we have every reason to expect that it will, it will mark a milestone in which the carrier's incumbent 3G/EV-DO network could consider itself on borrowed time.
Of course, it will be years before we see the lights turned off on the 3G network, but by eventually converting subscribers to an all IP solution, the role of traditional telephony in a cellular network will then cease to exist. By handling everything like data, traditional circuit-switched services will no longer be needed.
Ms. Palmer said that Verizon is currently ironing out the details to install wideband codecs across the LTE network to ensure proper quality-of-service (QoS) for clear voice calls over the data network. By October we can expect to see the first VoLTE capable phones, and starting in 2014, the first devices
without CDMA radios
will make an appearance.
source:
Light Reading