Verizon Pixel 3 models must be activated first on Big Red before inserting SIM from other carriers (UPDATE)
6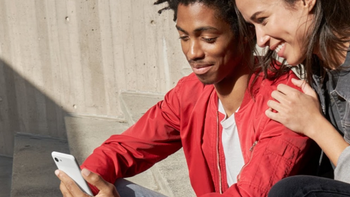 Before you go to Best Buy to purchase a
Google Pixel 3
or
Pixel 3 XL
, keep in mind that all Verizon variants of the phone are SIM locked to the carrier, and must be activated first on Verizon before a SIM card from another carrier is inserted. Once a Pixel 3 or Pixel 3 XL is activated, Verizon will unlock the device overnight. This is a new policy from the nation's largest carrier, and is not limited to the Pixel 3 series.
UPDATE:
Verizon has temporarily removed the automatic overnight unlock on the Pixel 3 and Pixel 3 XL. The company plans on reinstating it in the future. It also issued the following statement: "At launch, there was an update related to an automatic overnight unlock on Pixel 3s, which also showed up on phones sold in Best Buy stores. We have temporarily removed it from Pixel 3 and are assessing where it will be implemented in the future."
As you may recall, earlier this year we began locking phones until they were initially activated on the Verizon network to prevent theft and protect employees.
Under Verizon's new rules, any financed handset purchased after October 8th will be SIM locked to the carrier. Verizon says that it implemented this new policy to protect itself from theft and fraud. This applies to all of the phones sold by Verizon. Last year, before the new practice took effect, the
Pixel 2
and
Pixel 2 XL
were unlocked immediately, making them instantly compatible with most U.S. carriers.
Since Verizon is the Pixel's exclusive U.S. carrier partner, if you're not a subscriber to the nation's largest carrier, you might want to purchase your unit from the Google Store where you will get the option to buy it unlocked. The only problem with this is that the unlocked Pixel 3 and Pixel 3 XL models from Google don't ship until October 23rd.

So the choice is yours. Buy a Pixel from Best Buy, but if you plan on using it on another carrier other than Verizon, you'll have to wait 24 hours to install your wireless provider's SIM card. Or, you can buy the device unlocked from Google, but wait a few days for it to ship.