Verizon version of Apple iPhone 5 gets update to repair Wi-Fi issue
7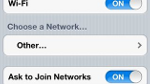 Some Verizon owners of the
Apple iPhone 5
had noticed that they were being charged for using Big Red's cellular network even though they had
toggled their Wi-Fi setting to "On"
. So Apple sent out an update to Big Red's owners of Apple's iconic smartphone. Some have speculated that the problem actually has to do with iOS 6 rather than being a hardware issue and some owners of the
Apple iPhone 4
and
Apple iPhone 4S
have also complained of excessive data use, especially during the overnight hours. This complaint doesn't seem to have any connection to a specific carrier.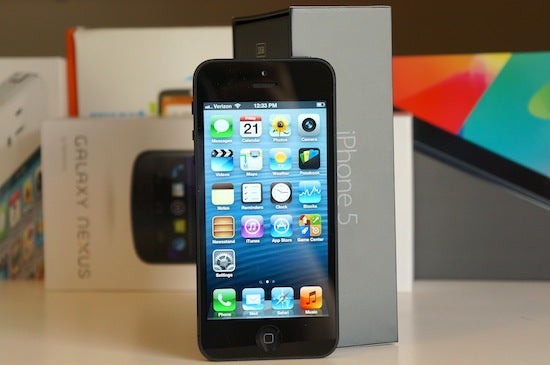 Is your Apple iPhone 5 using too much cellular data??
Verizon users filled up
8 pages with one thread
on the Wi-Fi bug on Apple's Support Communities website which must have caught the eye of some at Cupertino. While the update was sent out to Verizon owners only, another one might be sent out to AT&T owners down the road as some of them are also complaining about the failure of a Wi-Fi signal to kick in on an Apple iPhone 5.
While this has been only a Verizon problem at this moment, it is another issue that has plagued the latest iteration of the iPhone. Since its launch, owners of the device have complained about
scratches and nicks out of the box
,
purple tint on pictures
,
static lines on the QWERTY keyboard
and the
Apple Maps problem
which is really a problem with iOS 6, not specifically with the 6th generation Apple iPhone.
"1. Tap Settings > General > About.

2. Wait for the following alert to appear:

Verizon Carrier Update

3. Tap OK to install the update.
4. Hold the Sleep/Wake button down until you see "slide to power off".
5. Slide to power off.
6. After the device powers off, hold the Sleep/Wake button to turn your phone back on.

Note: To finish the installation of the update, your iPhone 5 must be turned off and then on again.

After your iPhone restarts, tap Settings > General > About, then scroll down to Carrier and verify that "Verizon 13.1" is displayed."-Installation Guide
source:
Apple
via
AppleInsider