Some new Apple iPhone 5 units are coming out of the box with scuff marks and dings
99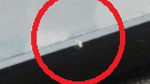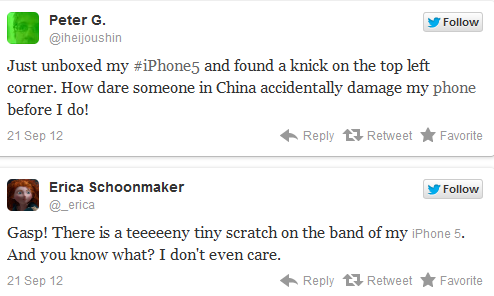 Tweets from Apple iPhone 5 buyers
What a glorious day it is for
those who received their new Apple iPhone 5 today
. Imagine opening the box to find the larger 4 inch screen staring you in the face. You flip it over and see the new two-tone back. With the phone in your hand, you marvel over the technology and engineering necessary to make a phone of this caliber. As you take a closer look, your heart drops. Is that...a....mark on the side of your new Apple iPhone 5? Finding it harder to breathe, you take a closer look and there it is. Looking up to the sky, you curse your rotten luck.
This is a scenario that apparently is
taking place throughout the world
. Forums and message boards are full of
Apple iPhone 5
buyers complaining about finding nicks and small scratches mostly on the side of the unit, although some have had them near the screen on the device. Some have taken to social networking sites like Twitter to spread the sad news.
Back in 2010 when the
Apple iPhone 4
launched, buyers quickly complained of
screens that had a yellow tint to them
. The yellow dots evaporated after a few days, exactly like Apple said they would. And of course, there was
the Antennagate problem where buyers of the phone were losing signal stength
when holding the phone in a certain manner called the left-handed deathgrip. Apple eventually send buyers a free rubber bumper to prevent user's hands from interfering with the antenna.
Has any one of our loyal readers found a ding or scratch on their newly received Apple iPhone 5? Let us know by dropping a comment in the box below.
source:
CNET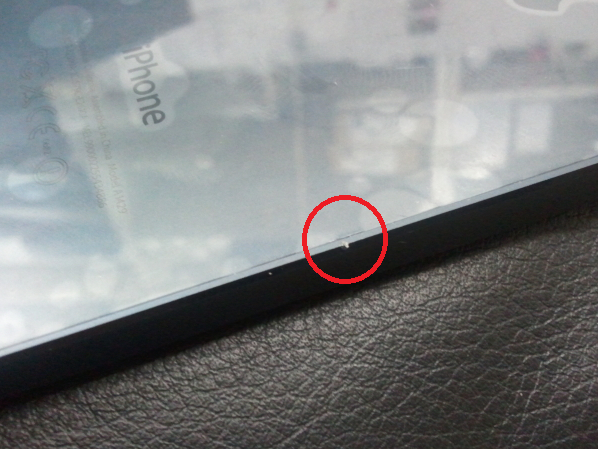 The circled area shows a nick on the side antenna of a new Apple iPhone 5