Verizon to top competition in Q2 wireless growth, thanks to the Apple iPhone 4
36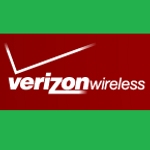 With 920,000 new customers to be added during the second quarter, Verizon is expected to have the
largest growth in customer accounts
among its competitors in the last three month period according to a Reuters report. Expected to beat out AT&T and Sprint, Verizon is able to include three full months of Apple iPhone sales for the first time. The results are expected to be released on July 22nd. One day before Verizon is to report, AT&T is due to make its Q2 numbers public and is forecast to tack on 91,000 new subscribers. AT&T would have reported higher additions to its network except that 100,000 customers that came to AT&T when the latter purchased some of Alltel's assets, left because they would have had to buy new handsets to stay with the carrier. Sprint will report second quarter figures one week later and will report a loss of 15,000 users.
Besides grabbing new customers as a result of offering the Apple iPhone, Verizon says that its
4G LTE network is also attracting new subscribers
. Big Red has a number of smartphones that can access its LTE network which recently was called the
only true 4G network
in use by the top four carriers in the States. The HTC ThunderBolt, the Samsung DROID Charge and the LG Revolution are currently the
only LTE enabled devices for Verizon
with more, like the Motorola DROID Bionic, on the way. Additionally, as we
reported
, Verizon has just added more locations to the list of markets receiving LTE service.
source: Reuters via
Yahoo