Verizon to show off LTE-Broadcast during the Super Bowl, but you won't see it
5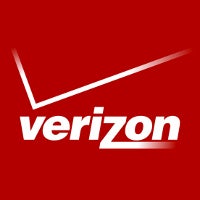 Live streaming feeds of the Super Bowl broadcast are banned inside the stadium
to prevent the cell networks in the area from getting swamped. But soon, this might not be necessary. Verizon's LTE-Broadcast allows streaming video to be multicast rather than unicast as they are today. This means that every viewer of a streamed video currently requires a separate channel on the network. Two viewers, even if they are watching the same program,would require two channels. You could see how, in a stadium filled with 80,000 people, a network could easily be swamped..
Verizon's LTE-Broadcast combines all of the feeds into a single channel, which would mean that a whole stadium of streamers would use only a small portion of the bandwidth available. But this technology won't be available to Big Red's network until the third quarter (of the year, not the Super Bowl).
Right now,Verizon is testing out the technology by streaming the Super Bowl using LTE-Broadcast, but the only people who will be able to see it are those watching from the carrier's "remote Skybox" located on the other side of the Hudson in a building located at Bryant Park. The demo is supposed to show why banning streaming from stadiums won't be required in the future. Four NFL video feeds will be streaming the game to several Samsung tablets and smartphones.
The good news is that LTE-Broadcast won't autmatically require you to buy a new phone. Well, at least not all of you. Some of Verizon's current LTE enabled handsets are just a software update away from supporting it. According to Parissa Pandkhou, Verizon Wireless' director of mobile video delivery, the operator is waiting for manufacturers to deliver the update.
If all goes well, perhaps Super Bowl 49 will be streamed to those watching the game at University of Phoenix Stadium.
source:
GigaOM