Verizon to offer free content, too, countering T-Mobile's Netflix and AT&T's HBO offers
10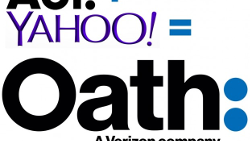 Verizon's CEO Lowell McAdam appears pretty nonplussed by the free
Netflix streaming deal of T-Mobile
, and
AT&T following suit with HBO
in its turn. To wit, the boss recently sat down for an interview, and wagered to guess: "
I don't know that you have to give away something that has value in order to sell your service. That's the edges we're going around at this point. ... At the end of the day, customers will buy based on their experience, doing what they need to do, not whether they have Netflix or not
."
He certainly has a point, as all the Netflix streaming in the world won't help you in a rural area where only Verizon offers decent coverage, yet the newly-minted offers of the competition have apparently gotten under his skim, as Verizon's CEO let out that something similar is in the works for its own customers, too. In an appearance on a Goldman Sachs conference, he mentioned that Verizon is putting together a "content deals that we like that will not only play across the Oath assets but play across mobile and play across Fios as well."
The Oath unit was created after Verizon's purchase of AOL and Yahoo, so there are plenty of content gems to be found there, not to mention Verizon's exclusive NFL streaming rights. The best part is that Lowell McAdam mentioned how its own media content offer will shape up "
sometime before the end of September
." With millions of users up for upgrades to the new iPhones and other seasonal flagships, Verizon obviously wants to capitalize on the tide without having to outright buy the content providers.