Verizon to begin tiered data pricing later in 2010?
38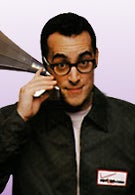 As expected following AT&T's
decision to end unlimited data pricing
, it appears that the nation's largest carrier will followed suit. Comments from Verizon CFO John Killian has led to speculation that Verizon will start the tiered data pricing when it begins offering 4G LTE service later this year. The carrier has been testing LTE in some major cities and plans on covering 100 million people with 4G by the end of 2010. Only 17% of Big Red's current customers are smartphone users and the executive sees this running up to as high as 70% to 80% over time. Besides more smartphone users, newer models of handsets will be offering more bandwidth busting features such as video conferencing. Currently, the carrier's customers are using 600 to 800 megabytes of data monthly. Eventually, unlimited pricing will become an option that Verizon will not be able to afford offering to customers and the thought is that the earlier the change is made, the easier it will be for customers to become acclimated to it. As CFO Killian said, "We will probably need to change the design of our pricing where it will not be totally unlimited, flat rate." While there was no talk of what a tiered plan would look like on Big Red, AT&T's new plan features two options. A $15 monthly charge allows the user to use 200MB of data per month and if the user exceeds the cap, he can pay $15 for another 200MB of data that is good only for that pricing cycle. The 2GB per month plan costs $25 per month- $5 less than the current unlimited pricing schedule- with an additional GB costing $10.
source:
BloombergBusinessWeek