Verizon sells 2.2 million iPhones in Q1, profit margins drop, customers increase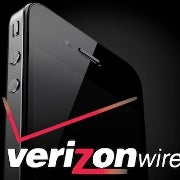 Verizon just posted a solid, but not stellar quarter. Some analysts hoped that it will sell much more iPhone 4s than the 2.2 million it did, but it's still an excellent number for the two months or so since Apple's finest appeared on the Big Red network.
What the iPhone 4 did, though, is a negative impact on the gross margin, which fell to
43.7%
from 46% in last year's Q1, sending Verizon's shares down 2%.
This is due to the higher subsidies Verizon outlays for the iPhone to Apple, compared to other high-end smartphones, hoping to recuperate these costs over the life of the contract with higher-margin data services and the like. This boost won't come until later in the iPhone 4 users' contracts, though, so for now Big Red is subsidizing for glory.
What the influx of the millions that have been waiting for a Verizon iPhone since 2007 meant for the carrier, is an increase in postpaid subscribers with
906 000
, which is actually only slightly more than what it achieved in Q4 of 2010, but well ahead of
AT&T's 62 000 number
.
Verizon made
$1.44 billion
, on revenue of $27 billion, which is only slightly less than what it took in for the same period last year, when it had a lot of capital expenditures and one-time charges. Things should get more interesting if the AT&T/T-Mobile merger is approved, and when AT&T's LTE network kicks into operation. As far as LTE phones go, Verizon sold
260 000
units of the
HTC ThunderBolt
, not bad for a handset that's been out only for a month, swimming alone in the warm waves of a spanking LTE network.
source:
Verizon