AT&T subscriber growth better than expected in the first quarter
12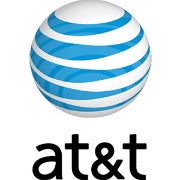 This earnings season marks the first quarter since AT&T lost its iPhone exclusivity in the US to Verizon. Not even a quarter, actually, since Verizon's iPhone 4 went on sale February 10th. So how did AT&T fare?
Not that bad, it turns out, according to the just released Q1 earnings. Subscriber growth was rather soft at
62 000 net increase
in contract customers, but it was still higher than Wall Street's analysts expectation for AT&T to actually lose about 83 000 subscribers.
The carrier's earnings were in line with analysts' predictions, though, to the tune of
$3.4 billion
. AT&T only reported growth in postpaid ARPU (average revenue per user), but didn't list the data for people on contract. Still, net profit is better than the $2.5 billion for the same period last year, thanks no doubt to that same iPhone 4.
Revenue also almost hit analysts' expectations, at $31.25 billion. Carriers work with much lower profit margins than companies like Apple, Google or Microsoft, which would laugh at 11% profits, since they make double or even triple that easily, but, of course, they don't have a carrier's capital expenditures.
Interesting takes from the quarterly report was that AT&T had the best ever smartphone sales quarter - 5.5 million sold - and iPhone activations increased with a million to 3.6 million, compared to last year's Q1, 23% of which have been new to AT&T. There is an interesting claim on page 9 of the investor presentation slides - it says "
iPhone 4 churn same as 1Q10
", as you can see on the slide below.
AT&T's shares were up in pre-market trading after the earnings release, and Verizon is due to report tomorrow - we'll keep you posted about Big Red's performance in the first quarter. The second quarter will be even more interesting, with full three months of Verizon iPhone 4 sales, and high-end Android phones on AT&T.
source:
AT&T